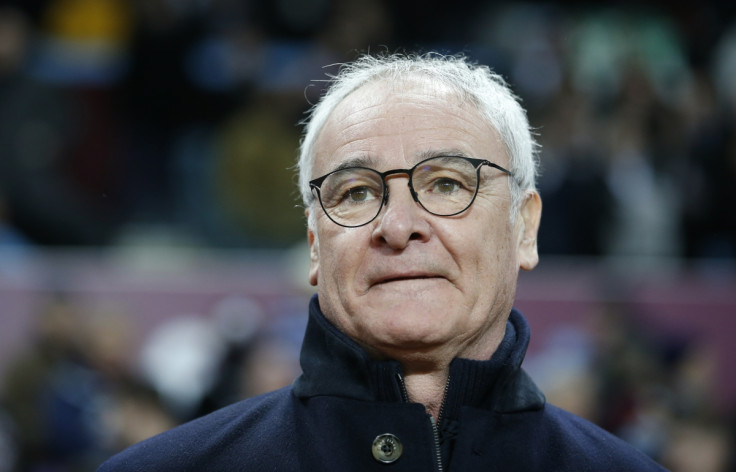 Leicester City manager Claudio Ranieri has confirmed that January signing Daniel Amartey will remain on the sidelines for the trip to Arsenal on Sunday (14 February) alongside Matty James and Jeff Schlupp. The Italian boss also insists his side are not under pressure to win the Premier League title despite arriving at the Etihad Stadium five points clear at the top following their impressive 3-1 victory at Manchester City.
The Foxes signed Amartey from FC Copenhagen during the January transfer window in order to help them in their dream title chase. But the versatile midfielder is yet to appear for his new club as he undertakes a mini pre-season to regain full fitness after the Danish winter break.
Ranieri hopes Amartey will be ready soon – for the home game with Norwich on 27 February – but confirmed the trip to North London will come too soon for him, as well as for injured stars James and Schlupp.
"Daniel [Amartey] is not ready now, I think in the next match against Norwich he's ready," Ranieri said as quoted by Leicester Mercury in the press conference ahead of the game against Arsenal.
"Matty James is working inside with the physio and Jeff has started to work outside, [having] a warm-up with us and continuing with his improvement. I think after Norwich he will come with me and continue with the first team."
Leicester, meanwhile, have been tipped as the new favourites to win the Premier League title following recent impressive victories over the likes of City and Liverpool. The former Chelsea boss admitted the dream is alive for the Foxes but insists the pressure should be for the other contenders such as the Gunners themselves, Manchester City or Tottenham.
"I hope the bookmakers are right this time. I am a very pragmatic man, give me points, not words," he said. "The pressure is for the other teams, not us."
"The money and the big gap? We have pressure for our little gap, Arsenal has more pressure because they have spent more money," he added. "Tell me why I must feel pressure? We are close to continuing to dream with our fans, nobody wake us up please."
"We work so hard to achieve this level and we want to stay at this level. It is not pressure for us, the pressure was at the beginning to start well and carry on. We wanted to maintain the standard of performance and now we are safe.
"We want to fight – with the respect to all our opponents – face to face. We play with all our strength, the opposition play with their strength and if we lose, then go on to the next game."