Arsenal manager Arsene Wenger has called on his side to "dominate" Premier League leaders Leicester City when they meet on 14 February. The Gunners are five points behind the Foxes, in third place. Arsenal came out victorious against Leicester in their last game, winning 5-2 in September 2015. But Wenger expects a different sort of match this time around.
Wenger said: "The first game we played against them at Leicester was a very open game and it is true that their strength is to be very quick in transition from defence to offence and that we have to nullify their pace and attacking potential. On our side we want of course to dominate the game and have the ball and be dangerous.
"I think in the last week they have become solid potential winners of the Premier League with two positive results against Liverpool and against Man City away, and so everybody now thinks they are on the same level as everybody else to win it."
Since losing that match against Arsenal at home, Leicester have only been beaten once in the Premier League. They now head to the Emirates looking to extend the lead over their title rivals, with 13 matches left to play.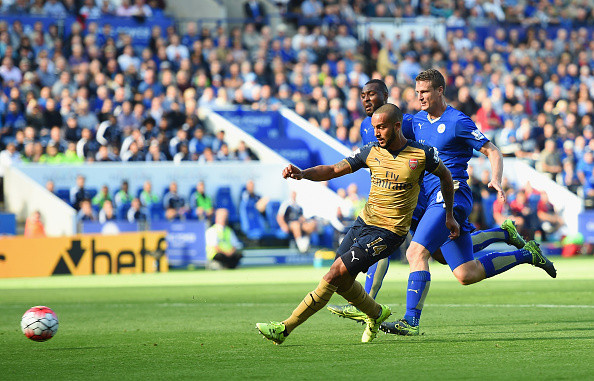 Wenger also spoke about the ongoing Premiership ticket price debate, which was sparked when thousands of Liverpool fans walked out of a home game over now-scrapped plans to increase the price of entry. Arsenal have one of the most expensive season tickets in the league and often come under scrutiny when compared with cheaper high-profile clubs based in France and Germany.
He said: "I don't think we are on the same level ground as foreign clubs. For example, Bayern Munich paid one euro for their ground whereas we paid £128m (£186m) for our ground. In France, they pay nothing at all for their stadium, they pay nothing at all for their maintenance. We pay absolutely everything ourselves so we have to generate more revenue.
"It is true we get more television income, that is down to the audience, to the success but you know as well that it is down to the pressure of the market to pay for the players with a higher price and our expenses will come up straightaway to increase their wages."