Arsenal vs Manchester City: Etihad win last season gives Gunners advantage says Arsene Wenger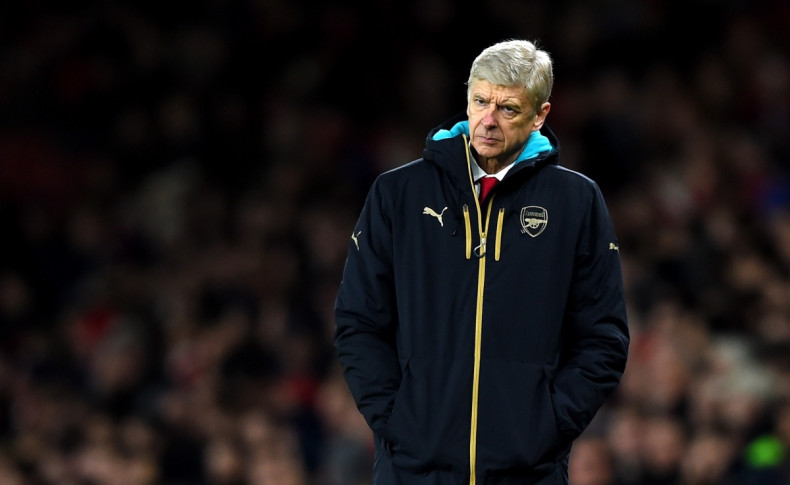 Arsene Wenger believes that Arsenal's 2-0 win over Manchester City at the Etihad earlier in the year can prove to be the difference when the two sides meet at the Emirates on Monday, 21 December. The Gunners have long been criticised for being a soft target for top teams, but Wenger has insisted that their results against teams in the top four over the course of the season proves that they have it in them to go all the way and win the title.
A penalty from Santi Cazorla and Olivier Giroud's header saw the Gunners through at the Etihad last season, but it was too little too late in the race for the title with Chelsea having already opened up a considerable lead at the top of the table. The game saw a change in tactics from the north London club, who sat back and invited the Citizens towards them instead of going gung ho in attack and exposing themselves on the counter, something they have been accused of doing in recent years.
However, they have not been able to beat City in their last two attempts at the Emirates, drawing on both occasions, something that Wenger is hoping will change for the better on Monday. A win here will take the Gunners four points clear of City and within two of Leicester, who have emerged as the surprise package in this years Premier League.
"It was a needed step for our team," Wenger told Arsenal's official website when asked about last season's game at the Etihad. "It was not enough, but it was the first step which was certainly vital to strengthen the belief of our team.
"When you have never done it, people can tell you 'you aren't good enough, you aren't good enough' but when you have done it, you know you can do it and that strengthens you. Of course it is important," he added.
The Gunners will assess the fitness of Alexis Sanchez before the game who is still recovering from a hamstring strain. On the other hand, City will welcome back Sergio Aguero into the squad while Vincent Kompany remains on the sidelines nursing a calf injury.