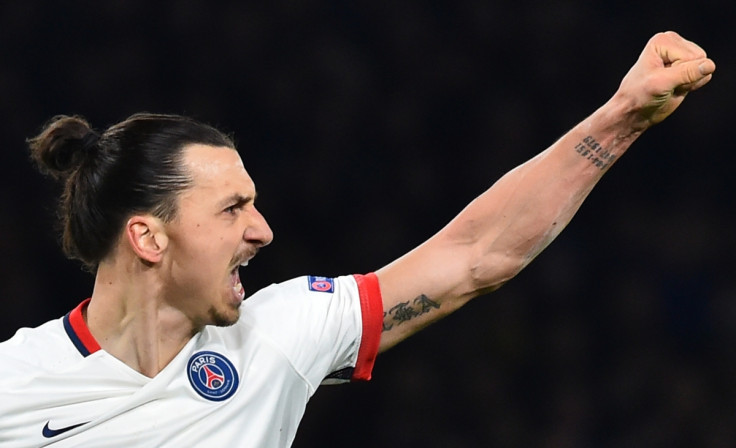 Having won league titles in Italy, Spain and France, there is only one more land left for Zlatan Ibrahimovic to conquer. At 34, the Swede still possesses the physical and technical qualities players 10 years his junior can only dream of, making him an alluring prospect for any Premier League club looking for a short-term fix this summer.
"The Premier League has always been attractive, let's see happens," he told reporters after Paris Saint-Germain ended Chelsea's Champions League dreams on 9 March. So what could happen? IBTimes UK considers which English club stands the best chance of luring the mercurial striker to these shores for one last hurrah.
Chelsea
Chelsea, under no uncertain terms, need another centre forward. Without Diego Costa snarling at the forefront of their attack, they look blunt, devoid of the ruthless finishing and relentless hunger for goals that wins titles. Loic Remy, Radamel Falcao and Alexandre Pato have all been failed short-term fixes. With a new manager incoming, the club must now consider a long-term solution to ensure they are not left short when Costa his not available, an unfortunate inevitability for the Spain international. Ibrahimovic at Stamford Bridge would be a hoot, but would make little sense for a club who need more than another quick fix.
Manchester United
The same cannot be said at Old Trafford. The raw talents of Anthony Martial, Memphis Depay and Marcus Rashford are for the long haul, but they desperately need a senior presence to help guide them. Ibrahimovic at United would largely depend on two things. The Swede working under the regimented Louis van Gaal, a man he once described as a "dictator, a pompous ass", in an inflexible philosophy would seem more trouble than it is worth.
Working under Jose Mourinho, who is now widely expected to replace the Dutchman at the helm at the end of the season, could be as equally as combative, but the rewards much richer. Ibrahimovic and the former Chelsea boss share a mutual understanding that blossomed during their brief time together at Inter, where the player described him as "the leader of his army", but one who cares. The two together again could be explosive and according to The Sun, the Swede is "utterly convinced" of the reunion in the red half of Manchester.
Another factor could depend on Wayne Rooney. He and Ibrahimovic taking two of United's four attacking positions – because let's face it, both would demand first-team roles – would leave the side chronically short of pace, with United's attack already suffering in that respect. It may be the case of one or the other for whoever is in charge.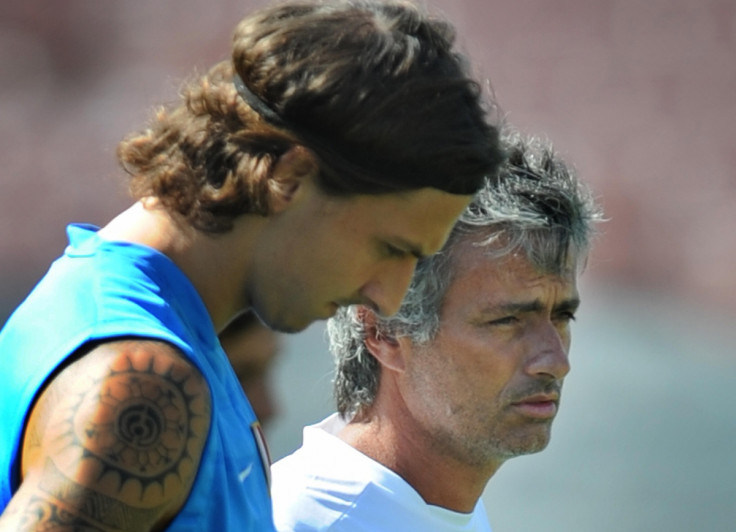 Arsenal
While he was one of the hundreds of future stars Arsene Wenger allegedly "almost" signed as a 16-year-old, the ship may have sailed on a move to North London for Zlatan. Arsene Wenger's transfer policy would suggest he wouldn't be fancy a player of his advancing years. With the exception of loan signings, the Frenchman has signed just two outfield players over the age of 30 in the last 10 years, Sebastien Squillaci and Mikael Silvestre; hardly a ringing endorsement for breaking that trend.
Would Ibrahimovic consider North London? Arsenal's lack of a fabled "winning mentality" would certainly be filled by his formidable 6ft 4.5in frame. The chance of being becoming the undisputed leader of a side and leading them to title glory would certainly appeal to his ego. In Mesut Ozil and Alexis Sanchez, he would have cohorts in attack on an equal, if not better, level than those he currently has at PSG. But with wage demands reportedly in the excess of £300,000 a week, the club wouldn't have to alter their wage structure – instead they would need to smash it completely.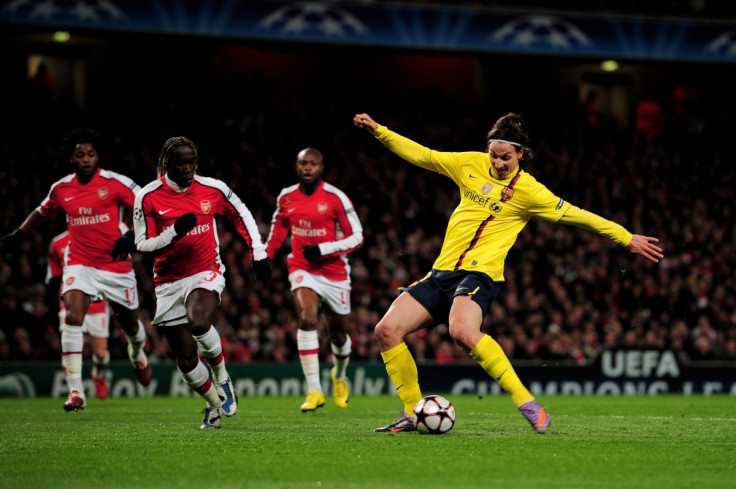 Manchester City
City are one club we can definitely cross off the list. While it was Pep Guardiola who brought him to Barcelona in the extraordinary transfer that saw Samuel Eto'o move to Inter in 2009, their relationship turned toxic at the Nou Camp, as Zlatan to eloquently highlighted in his ghost-written autobiography I Am Zlatan.
"I yelled: 'You haven't got any balls!' and worse than that I added: 'You can go to hell!' I completely lost it, and you might have expected Guardiola to say a few words in response, but he's a spineless coward. He just picked up the metal box, like a little caretaker, and then left, never to mention it again, not a word."
We'll take that as a no to a reunion at the Etihad, then.