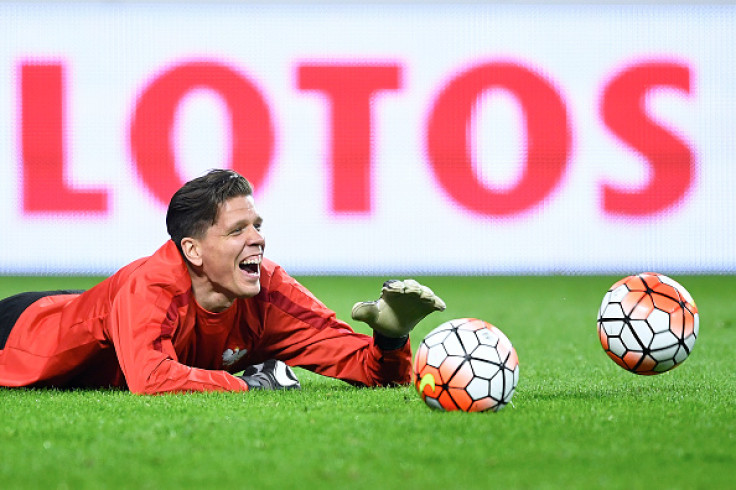 Wojciech Szczesny wants Leicester City to win the title despite his preference for Arsenal as he believes that the Foxes's run gives everyone hope in the Premier League. The Polish goalkeeper is currently on loan at Roma until the end of the season and was part of the Arsenal side that won the FA Cup over the last couple of seasons.
The goalkeeper has recently revealed that he wants to stay in Roma beyond the end of the season, especially with the Gunners well endowed in the goalkeeping department with both Petr Cech and David Ospina in good form. Szczesny is a regular in the Roma squad and has been instrumental in their rise to third in the Serie A, which has given him promise that he can hold his spot if given a chance to continue at the club.
However, his recent revelation may not bode well with Arsene Wenger, who was critical of Mesut Ozil's claim that the Gunners have shot themselves in the foot in the title race. The Gunners drew 3-3 with West Ham on 9 April, which has given them an ostensibly impossible job to overcome a 13-point deficit on Leicester City, with six games left in the season.
"No one in football can explain the Leicester miracle," Szczesny told Sky Italia, as quoted by Goal. "Even though I support Arsenal in the Premier League, I'd like to see Ranieri's side win it. They're an example and an inspiration to everyone. It's exciting to watch them play," he added.
Arsenal were two goals up in the first half, but a hat-trick by Andy Carroll saw the Hammers take the lead, only for Laurent Koscielny to score an equaliser in the 70th minute. Wenger bemoaned his team's weakness in the air, while Koscielny wanted the other players on the flanks to prevent crosses from coming into the box.