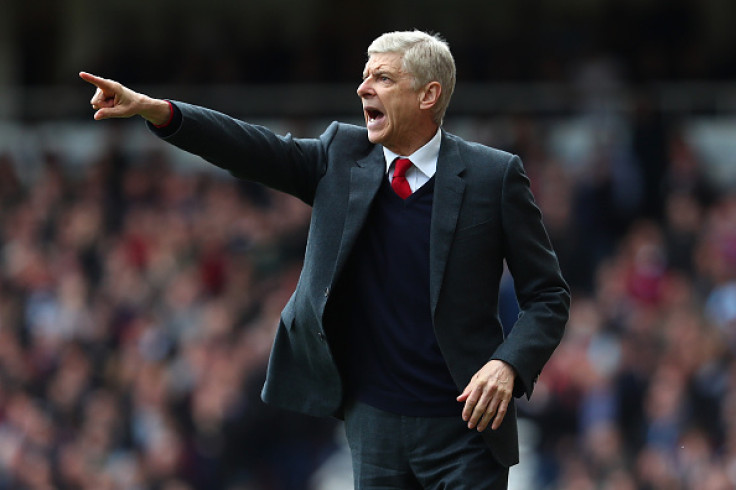 Arsenal manager Arsene Wenger has revealed that the Gunners have an inherent weakness when competing for aerial balls, something that cost them against West Ham. Andy Carroll scored from three crosses into the box to get the Hammers back into the game from two goals down as the Gunners all but ended their hopes of getting back into the title race.
The Gunners had taken the lead through Mesut Ozil and Alexis Sanchez, assisted by Alex Iwobi on each occasion, who has turned out to be a revelation of late. However, with two minutes left on the clock, Carroll was left unmarked in the Arsenal box and he powered home a header past David Ospina. Within two minutes of the goal another cross found his way into the former Liverpool man and he slotted it into the net, with a wicked deflection from Gabriel.
"We paid for our weakness in the air inside the box. And since the beginning of the season in some important games that has happened to us," Wenger told BT Sport, as quoted by ESPN. "It's disappointing for us, especially with players of that experience, 2-0 up on 43 minutes and at 45 it's 2-2. I think that's where we have made it difficult for ourselves."
Laurent Koscielny, who scored the equaliser for the north London club in the second half, insists that it is not right to blame the defenders for failing to keep Carroll under a leash as the players on the flanks should have been tracking back more diligently and prevented the opposition from putting in a cross in the first place.
The Gunners are currently on 59 points, only two points ahead of fourth placed Manchester City and six behind Tottenham Hotspur, who extended their lead with a 3-0 win over Manchester United. Should the Gunners fail to finish above Spurs, this will be the first time under Arsene Wenger that the north London club would end a league campaign behind their arch rivals.