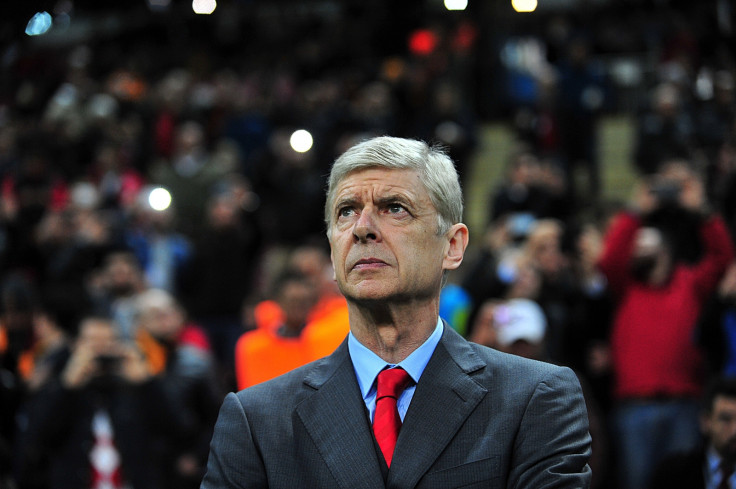 Arsenal manager Arsene Wenger has admitted that the Gunners defence has lacked communication and the leadership necessary to organise the backline in recent games.
The north London club are going through their worst start to a Premier League season and this has been mainly aided by the massive injury problems that the squad has endured right through the campaign thus far.
Wenger has always had one or more of the first choice defenders injured and has struggled to play a settled back four in any of the matches since the start of September.
Mathieu Debuchy and Laurent Koscielny have both suffered long-term injury issues, but the former has now returned and the latter is on the verge of making a comeback. Wenger will hope that their return will give the Gunners' backline some much needed stability.
Per Mertesacker has been the only fit senior defender and has been ever present playing every minute of Arsenal's 23 games this season, and the German has been singled out for criticism for a few poor performances. Wenger admits that his backline has lacked the leadership required to keep clean sheets and win games.
"They should be talking, yes. Maybe they do talk but it doesn't look like that when you look at the pictures. Of course it's important to have someone organizing," Wenger said, as quoted by the Mirror.
"Sometimes it's just one yard forward or backward that makes a difference. You want somebody to take the leadership there."
However, the manager knows that Mertesacker has struggled at times, but is confident that he is on the way back up and will reach his expected level sooner rather than later.
"He had a difficult start to the season but he's been much sharper. I believe he's on the way up. When Koscielny comes back, we will be more stable," the 65-year-old manager remarked, as quoted by the Daily Mail.
Meanwhile, the German defender has been partnered by 19-year-old Calum Chambers, who arrived from Southampton this summer as a backup to the first-choice defenders. However, with the injury troubles, the English youngster has been in the thick of action and has featured regularly at full-back and centre-back.
But the Arsenal manager understands that at such a young age, there comes a time when the player 'hits the wall' due to excess game time and believes Chambers is at that stage following non-stop action.
"For a 19 year old player, he has played too many games. They all hit the wall after 15, 17 games," the Gunners boss explained.
"You have to give them a breather, refresh and get them back again."
"And at the moment, to have that responsibility in every single game is a lot on a player of that age," Wenger concluded.