Arsene Wenger has offered a rather worrying update on the fitness of Arsenal midfielder Santi Cazorla. The influential midfielder has been sidelined since re-injuring the plantaris tendon in the back of his right foot during the second half of a 6-0 Champions League victory over Ludogorets Razgrad in October.
Cazorla underwent surgery in Sweden early last month after the issue did not improve during an initial period of rehabilitation. At the time, the Gunners estimated that he would need a further three months to recuperate from that procedure.
Such a prediction suggested that he would be back in contention by March, while Cazorla himself raised supporters' hopes following a consultation with his surgeon by claiming that he could even return within two months. However, Wenger has now given cause for concern by revealing that the recovery is progressing more slowly than expected.
"At the moment, Santi is far [from returning]," he was quoted as saying by The Telegraph at a pre-match press conference held prior to Saturday's (7 January) FA Cup third-round trip to Preston North End. "It's not going as quickly as I imagined it, so certainly in January he will not come back.
"I just have a schedule that he is not planned at the moment to go outside and run. I think once a player goes outside and runs without any problems, you come back in six weeks. At the moment he has not been out so that's why I say in January he will certainly not play. He was the dominating player in our squad at the start of the season and we suddenly lost him."
2016 was the second consecutive year that Cazorla went under the knife in December. Twelve months previously, the 32-year-old required surgery to correct knee ligament damage sustained in a match against Norwich City. He eventually missed a total of seven months and only returned on the final day of the season after a potential comeback was repeatedly delayed by Achilles inflammation.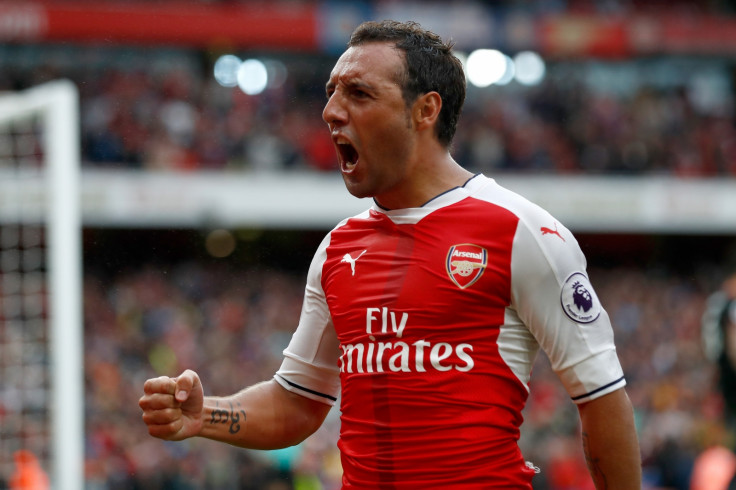 Wenger is facing something of a midfield crisis with Francis Coquelin expected to be out for at least three weeks due to a hamstring injury, Mohamed Elneny joining up with the Egyptian national team ahead of the 2017 Africa Cup of Nations and Jack Wilshere still on loan at Bournemouth. He previously ruled out signing a replacement for Cazorla during this month's transfer window, citing the difficult involved in recruiting a midfielder of similar quality.
The former Villarreal and Malaga playmaker's current deal is due to expire in June, although Arsenal do retain an option to extend it by a further year should they wish. Addressing that subject shortly before Cazorla's latest surgery, Wenger, waxing lyrical regarding the player's and experience, claimed that he alone would make the decision in January. He also insisted that the player's ongoing fitness woes would not play a part in determining his future in north London.