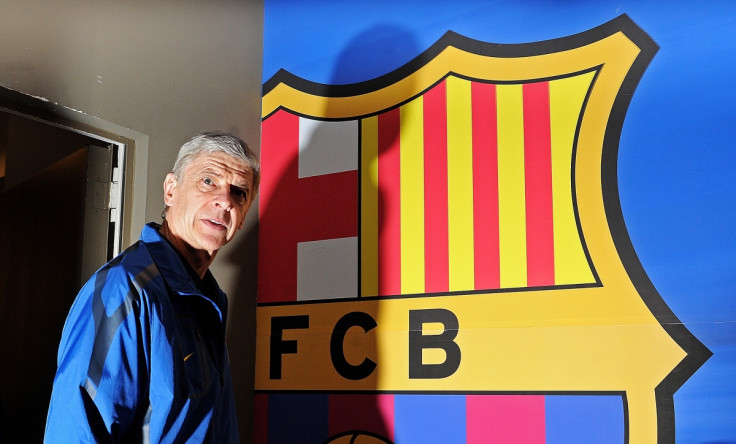 Arsenal manager Arsene Wenger thinks his players can take inspiration from their 2011 home win against Barcelona ahead of their Champions League meeting next week. The Gunners boss has called on his players to recapture the spirit of their 2-1 win in the round-of-16 meeting five years ago.
Although the Catalan giants went on to win 3-1 at home in the return, Wenger said the first leg offered Arsenal some insight into how to beat their much-hyped opponents.
"We suffered for a big part of the game, and we should be encouraged by that," he told Arsenal's weekly podcast. "We suffered in the first half, and in the second half we took slowly over and became very dangerous.
"So that should help us in our game against Barcelona if we have uncomfortable moments, to still have in our minds that we can still win even if it's difficult."
Wenger has fond memories of Arsenal's narrow victory over Barcelona, who were led by Pep Guardiola in 2011. But Wenger also recalls his team being given a rude awakening shortly afterwards.
"That week reminded me of how football is really, as a team," the Arsenal manager explained. "Because you can deliver something exceptional, and then three or four days later we went to Leyton Orient and had a draw in the FA Cup.
"So in the same week you are on a high and then on a down again. But it will certainly be remembered as one of the exceptional nights at the Emirates."
Arsenal play the first leg of their Champions League tie against La Liga table-toppers Barcelona on 23 February at the Emirates.