Arsene Wenger: Arsenal Defender Mathieu Debuchy 'Will be Out For at Least Six Weeks' Following Ankle Injury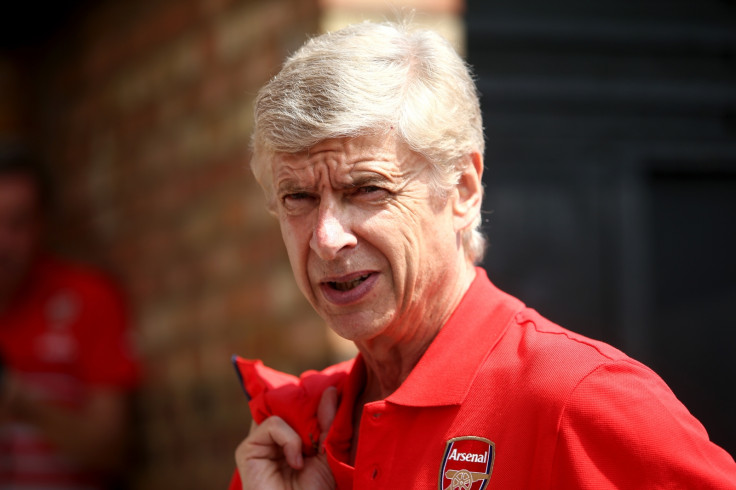 Arsenal defender Mathieu Debuchy will have a scan today (19 September) to see whether he will require surgery, according to manager Arsene Wenger.
The full-back was carried off on a stretcher after he injured his ankle during the 2-2 draw with Manchester City on 13 September, in what was his fourth league appearance for the Gunners.
"We'll know about Debuchy tonight after his examination whether he'll need surgery. If he doesn't need surgery, it'll be six weeks out. If he does need surgery, it will be three months," Wenger said.
After a disappointing 2-0 defeat against Borussia Dortmund in the Champions League opener, the north London side will aim to get back to winning ways but they have a tough away game ahead of them, against Aston Villa on 20 September.
Paul Lambert's side are second in the table, behind Chelsea, after securing three victories from four games, including an impressive one at Anfield against Liverpool last weekend.
"It's a significant weekend. Not decisive but an important one. We want to respond after a disappointing performance," Wenger said.
Nevertheless, the boss has received a substantial injury boost, with Calum Chambers, Jack Wilshere and Mathieu Flamini all fit to play at Villa Park.
Both Chambers and Flamini missed the Champions League game on 16 September, while Wilshere picked up an ankle injury during the match – but the manager confirmed it was only a minor problem and he is "OK" to play.
Wenger believes Chambers has proved he is ready to face the challenge to replace Debuchy, while 19-year-old Hector Bellerin may also get more chances in the first team.
"I like Chambers' attitude and his intelligence," he said. "I like that he came into the team and just played his game. I'm impressed."
Meanwhile, Wenger has addressed the concerns over Mesut Ozil's poor form.
"Fans need to be patient. You want your best players in every game but you have to be united and go through hard periods. Everybody judges players on one game but football is played with many ups and downs," he said.
"Why should Ozil be a scapegoat? We've lost one game since April 1. We had very difficult games against teams like Besiktas,
"The criticism is unfair because it's post-World Cup. It takes a few months for them to get back to their best."
© Copyright IBTimes 2023. All rights reserved.