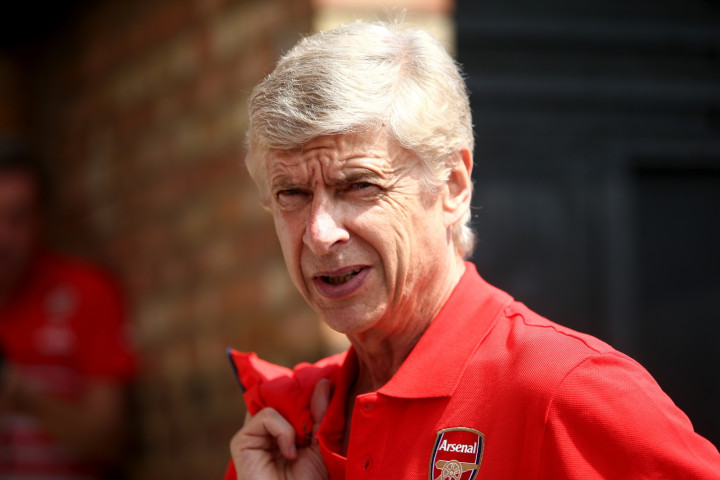 Arsenal manager Arsene Wenger has admitted he still regrets having missed the chance to sign Cristiano Ronaldo back in 2003, when the Portuguese star opted instead to join Manchester United.
Currently playing for Real Madrid, Ronaldo was said to have caught the attention of Wenger during a week-long trial in North London back in 2003.
Wenger was set to sign the Portuguese jewel but the deal eventually collapsed after Carlos Queiroz (at the time a Manchester United coach under Sir Alex Ferguson) intervened in the negotiations, convincing Ronaldo to make the move to Old Trafford instead.
The French manager still laments the failed deal, because not only did Arsenal miss a good chance, Ferguson snatched Ronaldo from him.
"My biggest regret, I was so close to signing Cristiano Ronaldo, and not only did I not get him, he signed for Manchester United, so that of course still hurts today," Wenger said, according to Daily Mail.
Wenger also admits he would love to have managed Chelsea star Didier Drogba as the striker has been one of the biggest tormentors of the Gunners, having scored 15 goals in 15 games against them.
"I missed him when he was playing in France and I knew he was a good player then. And he hurt us so much in big games, and so if he played for us it would not have happened."
Meanwhile, the Arsenal boss surprisingly named right-back Lauren as his best-ever signing, even ahead other stars such as Thierry Henry, Patrick Vieira, Robert Pires, and Cesc Fabregas.
"I'd never say which player was the best, but I think it's the signings like Lauren who you spot when nobody else does. He was a right midfielder who I played at right back and was one of the invincibles," said Wenger.
Meanwhile, speaking about the new season, Wenger is happy so far with the summer transfer business, having secured Alexis Sanchez, Mathiey Debuchy, David Ospina, Calum Chambers, and Danny Welbeck.
"We're in a more comfortable position (to challenge for the title), we can keep our big players, buy Mesut Ozil and Alexis Sanchez."