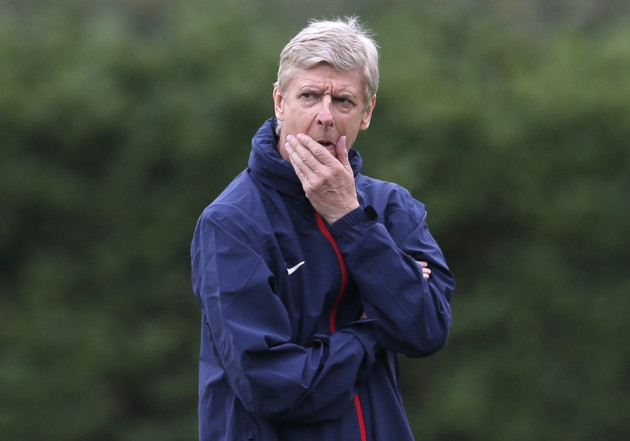 Arsenal chairman Sir Chips Keswick says manager Arsene Wenger will be backed in the January transfer window despite the club's financial figures to June 2013 revealing a dramatic drop in group profits.
Profits before tax were down to £6.7m, from £37m in 2012, due to a lower profit on player sales, which did include Robin van Persie and Alex Song, and an increase in the club's wage bill which rose to £155m.
Wenger smashed Arsenal's record transfer fee on deadline day of the summer transfer window by signing Mesut Ozil for £42m from Real Madrid - a purchase which is not reflected in the latest figures - and Keswick says addition funds will be made available to the manager.
"The strong financial platform we have created in recent years allows us to continue to be competitive at the highest level," his chairman's statement which accompanied Arsenal's financial figures read.
"This was recently confirmed by the notable signing of Mesut Özil, one of the world's best players.
"I know the Özil signing has given everyone who loves Arsenal a big lift but it should not be forgotten that we already have a young and talented squad.
"It is also appropriate to reiterate that the money we generate across the business is always available to our manager, Arsène Wenger, and that he quite properly makes the decisions regarding how to invest those funds based on his extensive football knowledge, experience and judgement.
"With the Özil transfer I believe we have made a significant statement and when Arsène decides the time is right to invest again, Stan Kroenke, myself and the rest of the board will be delighted to support him.
With the third highest annual revenue in the Premier League Arsenal still possess a cash balance of £154m - most of which is reportedly available to Wenger should he require additional resources.
After successive frugal summers which have been dominated by high-profile player sales, Wenger appears more willing to make big-money purchases as Arsenal enter a new era of financial security following their move to the Emirates Stadium in 2006.