Arsenal boss Arsene Wenger is among the candidates to replace Jose Mourinho at Real Madrid, with the Portuguese manager set to leave the Bernabeu at the end of the season, according to Elconfidencial.com.
The respected Spanish news website suggests Madrid president Florentino Perez is already planning for Mourinho's exit at the end of June, with current Paris Saint Germain boss Carlo Ancelotti another potential target for Los Blancos.
In addition, Wenger, who joined Arsenal in 1996, is also understood to be a candidate for the position, four years on from holding talks with Perez over taking over the nine-time European Cup winners.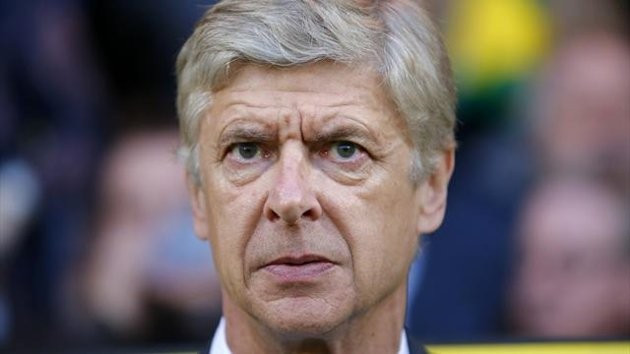 Perez has endured a power struggle with Mourinho during the former Inter Milan boss's three-year reign in the Spanish capital, while on the pitch Madrid trail Barcelona by 16 points in the race for the La Liga title and face Manchester United in the Champions League last-16, a tie understood to be pivotal in dictating the coach's immediate future.
With Perez reportedly perceiving Mourinho to be "distanced from the team", the 65 year old president has already drawn up a shortlist of candidates to join the club in the summer.
Mourinho himself could be a potential replacement for Ancelotti at PSG, should the Italian be tempted by an offer from Madrid. However he appeared to rule himself out of a move to Paris in January, telling French radio station RMC Sport: "I don't think I will coach PSG".
With Roman Abramovich likely to be seeking a new permanent Chelsea manager in the summer following Rafa Benitez's interim spell in charge, the double Champions League winner could be confronted with myriad options this summer.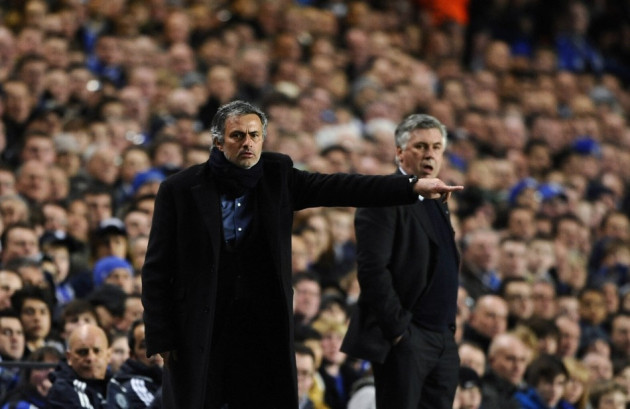 Reports of a possible managerial swap come just a week after PSG striker Zlatan Ibrahimovic told Marca it would be "great news" and a "dream" if Mourinho were to join him in the French capital next summer, along with Madrid forward and Ballon d'Or runner up Cristiano Ronaldo.
Ancelotti has yet to comment on his future at PSG, who lead Ligue 1 by three points with 15 games remaining, but was a notable absentee when the club announced the signing of David Beckham on Friday.
Despite a section of the Arsenal support requesting for a change of manager, with the club four points off the pace in the race for the fourth Champions League spot, Wenger has maintained he will honour his current deal which expires in 2014, making a move this summer highly unlikely.
Wenger became the first non-British manager to win the Premier League title in his second season in English football, and has since earned a reputation as one of the game's finest tacticians.
Arsenal's recent trophy drought, the last piece of silverware coming in the form of the FA Cup in 2005, and a series of disappointing signings of late has worked to damage his standing, however he still remains one of European football's most sought-after managers after over 16 years at the helm in north London.