Shkodran Mustafi has revealed that he started his career as a striker before moving into defence, which is his current position. The Germany international played as a defensive midfielder as well before finding his rightful place as a central defender.
The 24-year-old moved to Arsenal from Valencia this summer in a reported £35m ($46.3m) deal and is currently first choice centre-back alongside Laurent Koscielny. Mustafi plays in a similar position for the Germany national team, but can also play at right back.
"First of all, I'm happy now because otherwise I don't know if I would be here," Mustafi told Arsenal's official site. "But when I started, I started as a striker," he added.
"When I was only 14, I signed for Hamburg and slowly went all the way back to the defence.
"I played in front of the defence for a few games and then in the end I ended up being a central defender and then I got a call up for the national team, for the under-15s at this time, and then it became my position," the German defender explained.
Mustafi, who made his second appearance for the north London club during their 1-1 draw against Paris Saint-Germain in the Champions League, admitted that he is happy with his decision to move into a defensive position. The former Valencia player is unsure if he would have achieved his move to the Gunners or won the 2014 World Cup with Germany if he had not switched his position from a forward to central defence, which happened following his call-up to the Diemanschaft U15 side.
The Germany international also praised Alexis Sanchez after the Chilean international saved a point for Arsenal against the French champions, despite the Gunners being second best for most of the game. The ex-Barcelona star latched on to the rebound from the PSG goalkeeper, who had saved Alex Iwobi's shot and hit the ball into the ground which took it past the stopper with 13 minutes still left to play.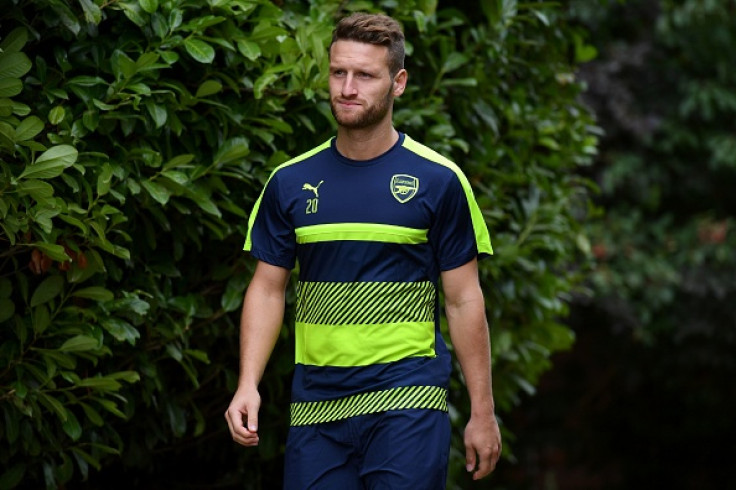 "I think in football today, modern football, it is not as static as it was and that's what makes the game so quick and so difficult," Mustafi explained to Arsenal's official site after the 1-1 draw against PSG.
"If you are a defender, you have to run all over the pitch to chase your striker and it is always difficult. I think we all know Alexis has qualities and he knows where to stand to give the opponent a difficult game. You have to give him credit for that."