Arsenal were handed an injury blow ahead of their Champions League game against Paris Saint-Germain after Arsene Wenger confirmed that Theo Walcott had not travelled with the team due to a knee injury. The Gunners came away with a point from the Parc des Princes despite being second best for most of the match.
The French manager is hoping that the striker's injury is short-term as they face clashes in the League Cup and Premier League in the coming week. Walcott had started all the games for the north London club prior to their clash against the Ligue 1 side on Tuesday (13 September).
"He has a knee problem," Wenger said ahead of their game against the French champions, as quoted by the Mirror.
"I think it's very short term but he's not completely fit so I left him at home," the French coach added.
The England international had a difficult 2015/16 campaign due to lack of form and injuries. He lost his starting place at Arsenal to Alex Iwobi, while also falling out of contention for a place in the Three Lions squad. Wenger, however, has tipped Walcott to turn it around this campaign and he had impressed thus far with his performances in the first four games in the league. The 27-year-old forward was also called up to the national team for their first World Cup qualifier against Slovakia during the recently concluded international break.
'Experience being key'
Meanwhile, Wenger believes it was a well earned point at the Parc des Princes in their opening group game despite PSG having better chances. The Gunners went 1-0 down after just 44 seconds and had to thank Edinson Cavani for going into the break with just a one-goal deficit. The second-half, however, saw them control the game more, but it was the home side that had more clear-cut chances.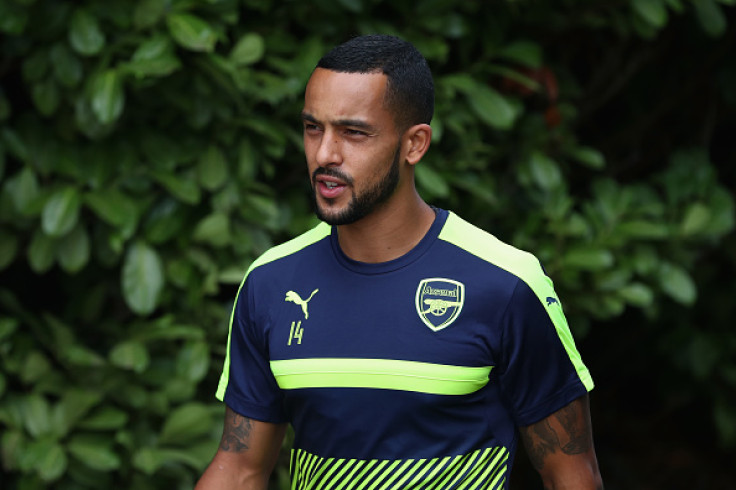 The Uruguayan forward missed more chances after the interval, but David Ospina made some crucial saves to give Arsenal the point after Alexis Sanchez had equalised in the 77th minute. The French manager believes it was the experience in the squad that helped them get back in the game after being completely outplayed in the first 20 minutes of the game.
"When you start so badly against a team of that quality you need experience. If you are too young, you can be caught. I thought that we didn't panic, and overall we were resilient enough, and the resilience comes through experience," the Arsenal boss said, as quoted on the club's official site.
"I told the players at half-time that if we keep playing we will come back, because we could see if we had better possession we could score goals. Overall, I think it was a good result to come here and not lose and pick up a point."