Arsenal boss Arsene Wenger has been forced to reaffirm his commitment to the north Londoners amid continued reported interest from Paris Saint Germain.
The newly crowned Ligue 1 champions are rumoured to be considering parting company with manager Carlo Ancelotti at the end of the season despite claiming a first domestic title since 1994 after a 1-0 win over Lyon.
President Nasser Al-Khelaifi however confirmed after the club's title win that the Italian, who also took PSG to the Champions League quarter-final this season, would remain in the French capital beyond the end of the season.
Wenger has consistently maintained his desire to see out the remainder of his contract, which expires in 2014, while a fortnight ago dropped a strong hint he wished to extend his spell at Arsenal.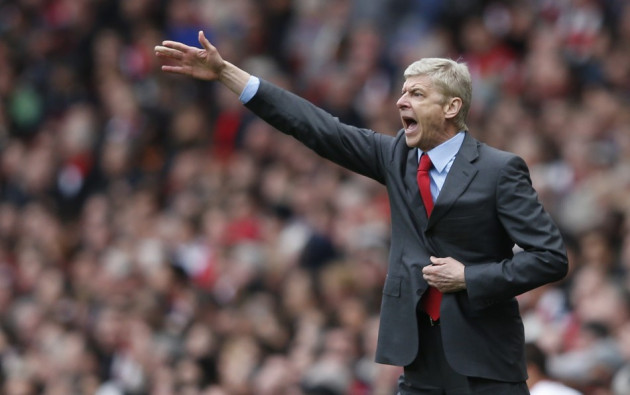 "I have no contact with PSG," Wenger told BeIn Sport. "Carlo Ancelotti has done a good job and I do not see why he would leave the club, looking at the quality of his work.
"I followed their season. They have built their success on a form of individual superiority and the collective one that they found through the Champions League. In Ligue 1, they had a quite difficult journey.
"And for my part, I have a contract with Arsenal, where I have served for 17 years, and I do not see myself leaving the club as a thief for not respecting my contract."
Despite his commitment to the cause at the Emirates Stadium, Wenger has presided over an eight-year spell without a major trophy, a decline in the club's fortunes which has included the sale of former club captains Cesc Fabregas and Robin van Persie.
Instead of consistent challenges for the Premier League title, which The Gunners last won back in 2004, the club are reduced to contesting for qualification for the Champions League, a task that this season sees Arsenal trail Tottenham Hotspur by two points with two games remaining.