Arsene Wenger has revealed he has no idea when Santi Cazorla will be back on the pitch, with the midfielder currently out of action following surgery on his Achilles earlier this season. The Spaniard also missed a major part of last season owing to injury and Wenger is concerned if he will be back on the pitch in the upcoming matches.
The Gunners have missed the midfielder this season with Cazorla capable of building attacks from the back, which has been a problem for the north London club, who have dropped eight points in their last three games away from home. Wenger is also without Francis Coquelin and Mohamed Elneny in the middle of the park, leaving him with Aaron Ramsey and Granit Xhaka to marshal the back four.
The Gunners were overrun in the midfield against Preston North End with the duo in charge, but Wenger will be hoping that an additional week on the training ground will do them a world of good.
The Frenchman went on to add that he expects Cazorla to be back on the ground in the next few weeks, from when he will need six more weeks to build up his match fitness. Arsenal are currently fifth in the table, eight points adrift of leaders Chelsea and three adrift of second placed Liverpool.
"Santi is far from starting to run again. He had a little procedure and we have a meeting with the medical people today to see what it was really. Certainly he will not be available in the next six weeks that is for sure," Wenger said, as quoted by the Mirror.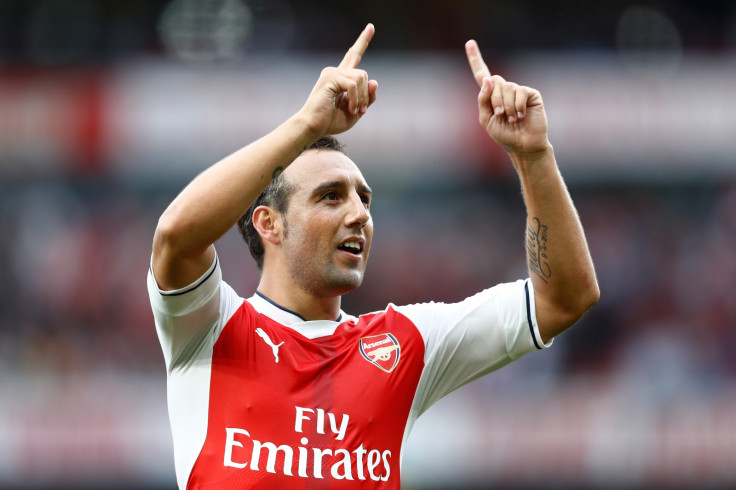 "I hope he will be back this season because once you are out, you have to count six weeks preparation to get back. At the moment he is not at that level. Let's hope he can come back in the next three or four weeks on the pitch," he added.