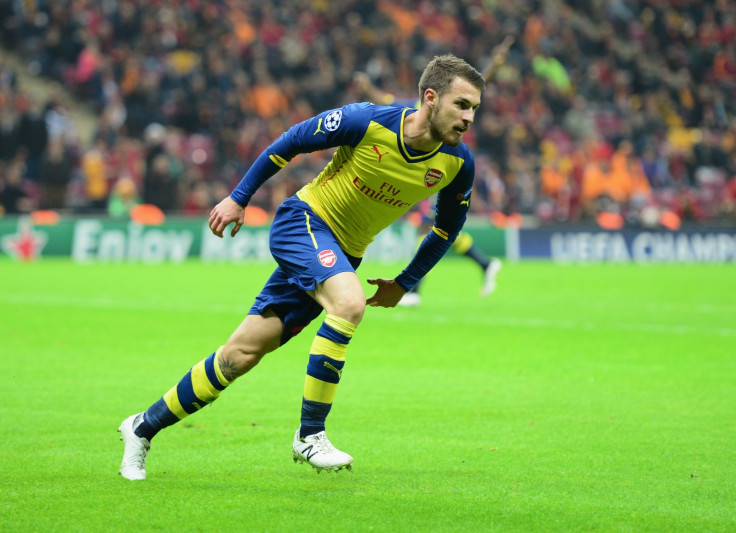 Arsene Wenger has revealed that Mathieu Flamini and Aaron Ramsey have a chance to be back for their crucial clash against Stoke City at the Emirates 11 January.
Ramsey has been out for over a month after picking up a hamstring strain against Galatasaray in their final group game in the Champions League. The Welshman has been showing glimpses of his form since last season, when he scored a cracker from 30 yards out against the Turkish club for his second goal in the game.
Ramsey was arguably Arsenal's best player last season, scoring nine goals in the league, however was out of action for three months then, due to injury.
His return to form will be a major push for Arsene Wenger's side, who have Alexis Sanchez in prime form, alongside a returning Theo Walcott, whose pace will be vital for Arsenal to progress in the Premier League and secure a top-four spot.
Flamini is also likely to be available while Olivier Giroud will have served his three game suspension after he was shown a straight red card for dangerous play against Queens Park Rangers.
"Mathieu Flamini could be back, Aaron Ramsey has little chance. Nobody else. Mikel Arteta will be longer. I think Flamini should be available for selection and maybe Ramsey has a little chance to be back," Wenger told the official Arsenal site.
Walcott, who started his first game after a year on the sidelines was noticeably rusty but Wenger believes that it is only a matter of time before he is up to speed.
"There were some positive signs because he was dangerous. You could see that he has not lost the quality of his runs and he looked dangerous. He lacks a little bit of competition and is not used to challenges but that will come. He has been out for a year. For what he has done after being out for a year, it's quite positive," the Frenchman added.