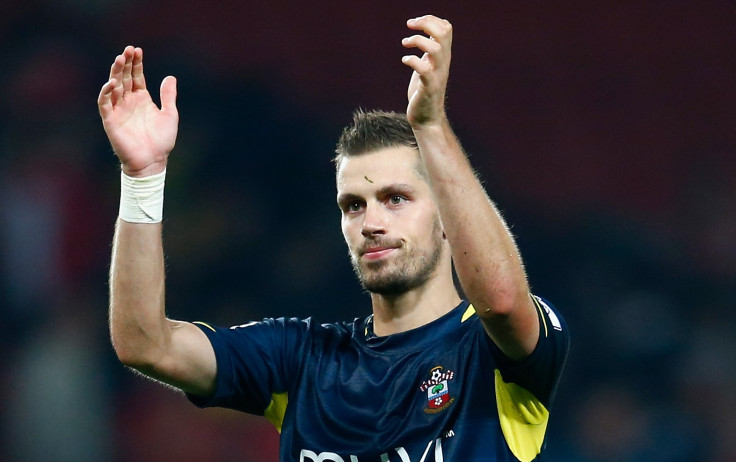 Manchester United have joined Arsenal and Tottenham Hotspur in the race for Southampton midfielder Morgan Schneiderlin, according to the Daily Mirror.
Louis van Gaal has earmarked the French international as an ideal replacement for Michael Carrick who turns 34 later in the year and is unlikely to continue for much longer.
Schneiderlin, who has a passing accuracy in the high 80s will be a perfect candidate to fill the United void in the midfield.
However, they will face competition from Arsenal and Tottenham, who have been monitoring the midfielder for quite some time now.
Mauricio Pochettino, who is a huge fan of the player since his time at Southampton is willing to pull all stops for his signature while Arsene Wenger is keeping a close watch on the player to replace Mathieu Flamini and Mikel Arteta, whose contracts expire at the end of the season.
Arsenal fans have been crying for a player in the same mould as Schneiderlin, but Wenger has refused to acknowledge the gaping problem so far. However, their New Year's Day loss to Southampton accentuated their problems, leading Wenger to bolster their midfield in the January transfer window.
The final call will be taken by the Saints, who had refused to part with their star midfielder in the summer after Tottenham had enquired about the same. The baton currently lies with United, who with their massive revenue streams can make a substantial offer for the Frenchman, something which the fourth placed club cannot refuse.
Pochettino and Wenger will be looking to practise their respective influences on the player to convince him to move to north London. The Arsenal manager will be hoping that his work with some of the best French players in recent memory will put the tide in his favour, which includes the likes of Thierry Henry, Robert Pires and Patrick Vieira.