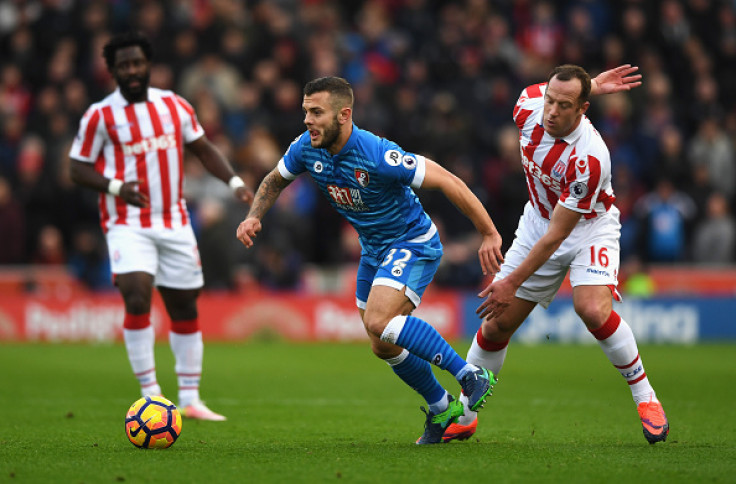 Arsene Wenger has made it clear that Jack Wilshere has a future at Arsenal and the club are keen to tie him down to a new deal. The midfielder is currently on a season-long loan at Bournemouth and will have just one year left on his contract when he returns next summer.
The French manager wants him back in the Gunners' squad and is hoping he reaches his best level during his time with the Cherries. The England international started the season with Arsenal on the bench and had fallen down the pecking order owing to his lengthy injury absences.
He asked to be allowed to leave the club on a temporary basis and has revealed that he could leave the north London club, where he has been since the age of eight, if he is not guaranteed a regular role in the first-team. Wenger admits that they will respect his decision, but wants him to commit his future to his boyhood club.
"If Jack comes back to his right level, he will play for us. If he wants to go somewhere else, you have to respect that as well. I give you my feeling, I want him back. And he always said that he's an Arsenal man. If you think about yourself, you go where you like to be," Wenger said ahead of Arsenal's clash against Bournemouth on Sunday (27 November), as quoted by ESPN FC.
"The word loyalty is not even the right word. He's always said he's an Arsenal man. So that's the best way to show that. In his case it was a bit more of a human case than a calculated financial case. Because he has been educated here since he was 8 or 9 years old. He has gone for years through difficult periods when he didn't play.
"And I felt honestly that a guy who has been educated here, if he has another season where he doesn't play because I don't give him the chance to play because I there are some players who are fitter than him, it would be unfair. That's why I thought it was not a mathematical decision," the French coach explained.
The Arsenal boss also made it clear that too much competition for places was not the main reason for Wilshere's move to Bournemouth, but his need for regular football to get back to his best level and build match fitness.
"Jack is a special case because he came back from two years without competition. But a normal guy who is fit, if every time he is in trouble he wants to go somewhere else, he doesn't go far.
"You have to compete. It's not a lack of wanting to compete for Jack, it's to give him a chance to get back to his best level," Wenger added.