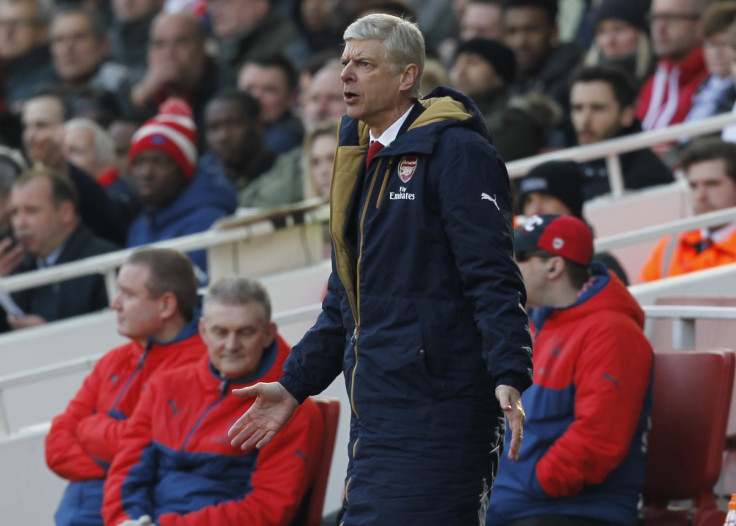 Former Arsenal striker Ian Wright believes that time has run out for under fire Gunners manager Arsene Wenger and that he will have to make way in the summer should they fail to win the league. The north London club have been knocked out of all Cup competitions and can only win the league to salvage their season.
The Gunners suffered their first defeat in the FA Cup in over two years when they were beaten by Watford at the Emirates and followed that up with a 3-1 loss to Barcelona at the Nuo Camp, which ended their hopes in Europe. The Gunners were trailing 2-0 against Barcelona from the first leg, but despite an improved performance were unable to get the better of the defending European Champions, who breezed past the Gunners.
The Emirates Stadium outfit are currently 11 points behind leaders Leicester City, courtesy a woeful run of form where they managed only one point from a possible nine in their last three games in the league. Should they fall to Everton this weekend, it all but ends their hopes of winning any silverware this season and Wright believes that it could be the death knell for Wenger's career at the club.
"Especially with how it's going with Leicester and Tottenham above them and Arsenal coming out of the Champions League and FA Cup ... if they finish third or fourth again, I think the natives have turned and there's more there who want the boss out than want him in," Wright told BT Sport, as quoted by the Independent.
"I'm not sure if he will still be there in the summer, if they don't win the league. It's a very tough one for me, but I think change is a-coming.
"At some stage it's got to happen and I think something's got to happen this season with what's happening with Arsenal, especially if they don't win the league," he added.