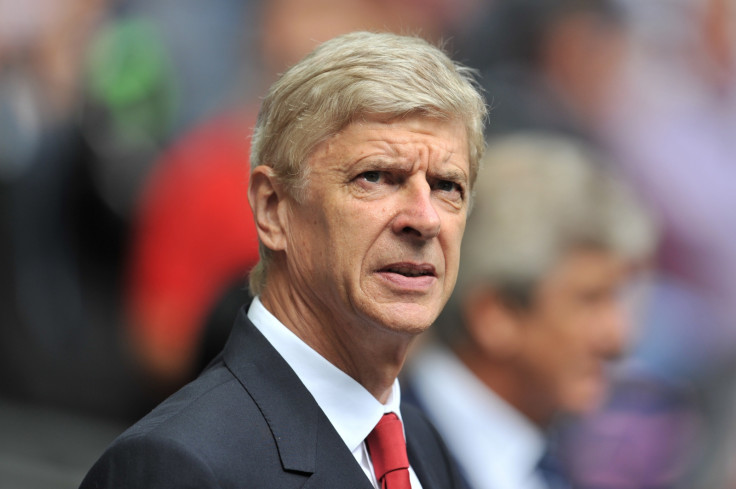 Arsene Wenger has urged Arsenal not to get swayed by the occasion but to continue playing their brand of football against Stoke City.
The Gunners have found a win hard to come by this season, drawing five and losing three of the fourteen games played thus far.
However, the north London club seem to have turned a corner in the last few games, securing wins over Borussia Dortmund, West Bromwich Albion and high flying Southampton in their last three fixtures.
It will be a test of character at the Britannica for Arsenal, who have won only one of their last eight games at the stadium, dating back to February 2010. The ground holds gruesome memories for Aaron Ramsey, who broke his leg through a tackle from Ryan Shawcross, which kept him out of action for more than a year and stunted his development.
The event had sparked a major row between fans, with Stoke fans curiously hateful towards the Gunners having booed Ramsey when the Welshman last visited them in the league.
However, Wenger believes that the history between the two clubs should not come in the way of football, which if played properly will reap rich dividends.
"It's always a tough and very committed place to go but we prepare ourselves to be at the level of our commitment and dictate the way we want to play. The most important thing is to not forget how we play our game," Wenger told www.arsenal.com.
"They have a little bit of a different style. Against us it's always a very committed game anyway.
"It's a football game, it's not a hate game. You want to focus on playing football.
"I think we have four draws and two losses against them [in the last seven], and not enough wins, so we have a good opportunity to add one.
"I believe it's a tough place for everybody. They don't lose many games at home, they are a stable team in the Premier League and they have a good record against many big teams," he added.