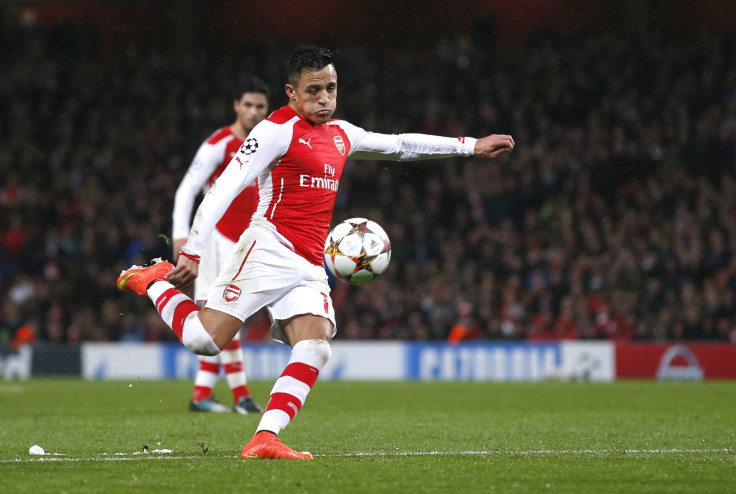 Arsene Wenger says Alexis Sanchez snubbed offers from other clubs to move to the Emirates Stadium this summer because he really wanted to play for Arsenal.
Brendan Rodgers himself confirmed during the summer that Liverpool wanted to sign the former Barcelona star to replace Luis Suarez and admitted the Chilean international rejected a move to Anfield because he preferred to live in London rather than Liverpool.
While Serie A Giants Juventus and Atletico Madrid were also said to be interested in securing his services, Wenger convinced the forward in a meeting with his agent during the Brazil World Cup to join Arsenal instead after agreeing to pay £32m to Barcelona to secure his services.
Wenger told the Arsenal official website: "Alexis had a few options and he chose us because he felt that's where he wanted to go. Sometimes a player moves somewhere and it's not the choice that he deeply wanted. In his case, I think he really wanted to join us.
"Alexis has played in Italy, in Spain and he moved clubs -- that of course helps. The second part is that the move is a reward for what he really wanted."
Sanchez has proved to be a sensation in the Premier League, with 18 goals in all competitions despite not being a number nine.
The Chilean international was somewhat overshadowed at the Camp Nou by Lionel Messi and Neymar, but has been handed a lot of freedom in Wenger's attack to exploit his skills.
"On the pitch, the player has his needs. I felt that he came into a team that plays in an [attacking] way, where he can express his talent with freedom. It works out well for him. That helps," he added.
"After, another step is that a team welcomes you with the values that you rate, and that in some parts of the team, you can feel at home when you need it sometimes,"
"That means there are people inside the squad with a similar culture. For example we have plenty of Spanish-speaking people and I believe that helps to integrate people well."