Arsene Wenger believes that there is no reason to panic at Arsenal despite the Gunners suffering their third consecutive draw of November in their Champions League home clash with Paris Saint Germain on Wednesday night (23 November).
Yet, the French boss admitted his frustration as the final 2-2 score means that his side will go to the last 16 in second place of Group A, if the Ligue 1 side beat Ludogorets at home in their last game.
November is ­historically a bad month for Wenger's side and they have failed to defy the odds this season. Yet, Arsenal started out with a 3-2 win over Ludogorets, but has since failed to win in any of their following games with Tottenham, Manchester United and PSG.
Wenger admitted his disappointment but pointed out that the team gained three draws against three big teams, and also remain unbeaten since their defeat to Liverpool in the opening game of the Premier League.
"We have not lost, but we have lost a winning momentum a little bit, yes. But we played against a good team tonight as well," Wenger admitted in the press conference.
"I believe that I have to be careful about the choice of my words because when I say 'stuttering' it comes back in the next press conference."
"Look, I think there is a special spirit in the squad and the consistency of the results... we are unbeaten for 18 games. Sometimes you go through a spell, when you have such a long momentum, where we win a bit less. It's down to us to continue without losing a game but as well to transform the draws now into wins. But there is no reason to panic."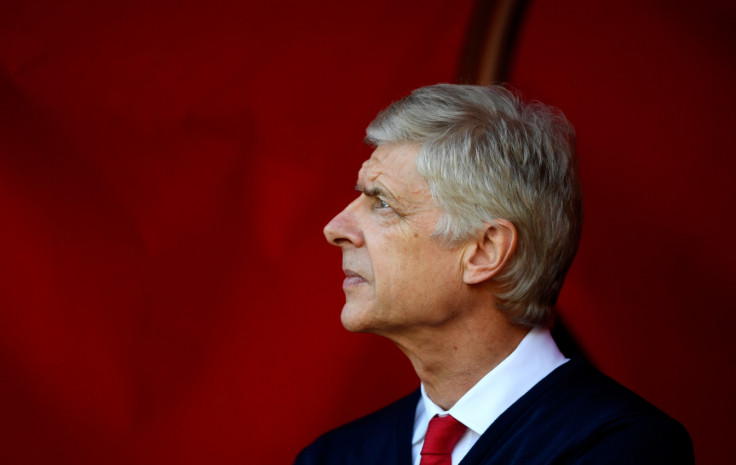 Edinson Cavani gave the Ligue 1 giants the lead in the 18th minute of the game, following a strong start from his side. However, Arsenal managed to react after Olivier Giroud equalised from the penalty spot in their attempt on target just before the break.
Yet, Marco Verratti's own goal earlier in the second half put Wenger's side ahead and in line to book a place in the last 16 as group leaders. But Lucas scored the final 2-2 thanks of a deflection off Alex Iwobi to boost PSG to the top spot on goal difference, ahead of their last game with Ludogorets at home.
"Well, I think we have put the intensity into the game and overall I believe that we were committed, for periods dominant. But the start of the game was in favour of Paris Saint-Germain because I think we let them play too comfortably," the Arsenal boss added.
"After, the last 20 minutes of the first half we pushed up and came back to 1-1. We had a very strong start again in the second half, where we were dominant until it was 2-1 and after we dropped off and didn't maintain the pressure and we paid for that.
"It's frustrating because we scored an own goal basically on a ball where we thought it was a goal kick.
"We were a bit passive on the corner, but it's a 2-2. It's of course disappointing because we were 2-1 up, but we played against a good team that has top technical quality and that's it. It was difficult for us to find the right positioning on the pitch from the start, because we were a bit hesitant to play high up or to block them deep. So we were a bit in between the two and that is never good."