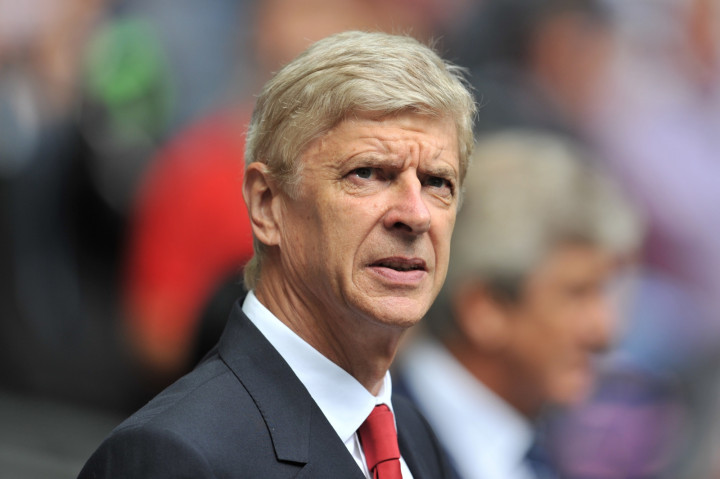 Arsenal manager Arsene Wenger remains keen on signing a replacement for Thomas Vermaelen despite being impressed by Calum Chambers' performance in the Community Shield win over Manchester City.
Chambers partnered Laurent Koscielny in the middle of the Gunners' defence as goals from Santi Cazorla, Aaron Ramsey and Olivier Giroud secured victory in the traditional curtain raiser before the start of the new season.
Though the 19-year-old operated mainly at full-back for Southampton last term, Chambers is set to play a utility role for Arsenal this season, with Wenger eyeing a future central midfield role for the England youth international.
With Vermaelen having joined Barcelona last week, Chambers' versatility may prove vital until Wenger can find a replacement for the Belgian international and the Arsenal boss concedes he is still chasing more defensive back up.
"I allowed Thomas Vermaelen to leave before the end of the season because he was not playing regularly; he behaved outstandingly the whole season with dignity," he explained.
"It's difficult to maintain that kind of player at the top level if he doesn't play regularly. I'm quite grateful and wish him very well because his behaviour was outstanding even if he didn't play.
"I saw him [Calum Chambers] there when I bought him and I play him there. For a 19-year-old he had an outstanding performance today. The kind of performance he delivered today is very promising. It's impressive because he hasn't got a long history in this position because he was a right back and I think if all goes well he has a good career in front of him.
"What it does in my head is [make me think that] Chambers is among the best three [centre-backs] and if I can find another one I will do it. But to find another one of that quality will not be easy because Vermaelen left us and had the choice between two massive clubs.
"You make your position with your performance and you have to accept that. With the boys who have chosen to live in a competitive world, who plays? I cannot tell you. But maybe a guy who can play in two or three different positions would be a better asset for us."
Arsenal have already made four signings this summer, adding Chambers, Alexis Sanchez, Mathieu Debuchy and David Ospina to their squad ahead of the new campaign during which they are expected to challenge for the title.