Arsene Wenger believes that Jack Wilshere has the capacity to be a future Arsenal manager once his playing days are over. The 24-year-old is on a season-long loan at Bournemouth but Wenger insists it is a short-term fix for him to get more game time, as he will not be able to get the minutes he deserves at the Emirates with the competition for places.
Wilshere is likely to make his first start for Bournemouth against West Bromwich Albion and Wenger is hoping that he can play 40 games there and come back next season and get himself back in contention for the Gunners. Wilshere's omission from the national team also had a part to play in his decision to move to Bournemouth, as he looks to get himself back in the good books of Sam Allardyce.
Asked if Wilshere can captain Arsenal some day, Wenger went a step ahead and said he has the footballing brain to go even further, like leading the Gunners from his position in a few years time.
"Certainly, one day, he will be in my seat. He has a real football brain and understands football. It's in his genes. I see him in the future at this club, of course," he replied. "He will spend his life in football, he is a football man. He has an eye on everybody — it's in him. You have that or you haven't got it, but he is a real football man," Wenger said, as quoted by the Guardian.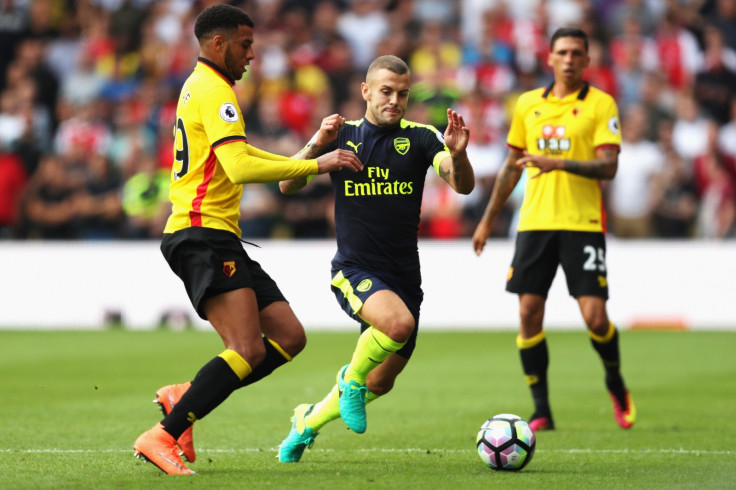 "We have all been his age wanting to play football but we didn't have Jack's talent. You imagine what he must feel like when he cannot play, with everything he can do. It is very frustrating. What is at stake for him is just playing. He is not yet completely at his physical level. If you look at the number of games he has played recently, you cannot be at the competitive level he wants to be," he added.