Arsenal manager Arsene Wenger admits he is interested in signing Crystal Palace winger Wilfried Zaha but that no bid has been submitted for the England international.
Manchester United chief-executive David Gill admitted on Wednesday that the Premier League leaders were keen on signing Zaha, but that a deal wouldn't be completed until the summer.
And Wenger has thrown Arsenal's name into the hat for the highly rated Championship flyer, admitting that while the club are interested, no bid has been made.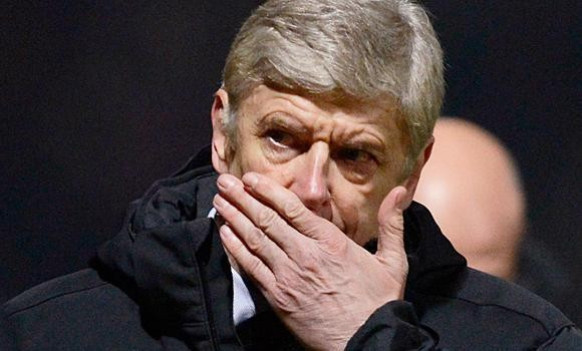 "We're looking at Zaha but there's no bid," Wenger admitted. "Whenever you call about any player, Man United or [AC] Milan are also interested. The truth is it's difficult."
Meanwhile, Arsenal have become the bookies favourites to sign Napoli's Edinson Cavani during the January transfer window, and Wenger has revealed his admiration for the Uruguayan but concedes his valuation might be beyond the club's financial power.
"Cavani is a player that I like," the Arsenal manager added. "What is for sure is that he costs a lot of money. Our banker lives nearby he's ready if we need him.
"Prices go up at the start of the window but mostly go down in last week. 90 percent of activity happens in the last week."
And on out of contract Chelsea midfielder Frank Lampard, Wenger has dismissed any hope of recruiting the 34 year old.
"No as have young players in midfield," he said.
Earlier this week, Zaha admitted on Twitter that he was set to move to the team at the Premier League's summit, writing: "Looks like i'm on my way to the top of the premier league."
With five goals in The Championship this season, Zaha earned his maiden England cap in the friendly against Sweden in November, and is among the division's hottest talents.
Palace boss Ian Holloway has become frustrated by the continued enquiries over Zaha, and launched a scathing attack in response to supporters concerned over his immediate future.
"If I say Wilf's out for six months, will that stop you all talking about him? It's never-ending, why don't you get a life?" Holloway said.
"I hate the January transfer window because all there is, is talk and speculation. It doesn't help Wilf and it doesn't help me.
"The pundits on TV spend all day with their charts on who might go where - it's boring isn't it?"