Arsene Wenger must change his prehistoric approach to the transfer window if he is to bring success to Arsenal again, according to former striker Niall Quinn. The Gunners have made just one major signing in the form of Granit Xhaka this summer but the French boss remains unwilling to pay over-the-odds for players regardless of their potential.
The north London club suffered their third opening day defeat in four years on Sunday [14 August] as they were defeated 4-3 by Liverpool at The Emirates Stadium. Wenger is searching for additional defensive options amid an injury crisis at the back but with many of their rivals having already concluded their business the club are lagging behind again.
Arsenal's most recent set of financial figures revealed cash reserves of £135m, however Wenger has continually been unwilling to use these resources unless he finds a viable deal. Quinn says the 66-year-old's failure to adapt to the modern-day transfer tactics means selling clubs know they can easily price Wenger out of lucrative deals.
"Selling clubs know what he needs and they know what he ought to pay," he told Sky Sports. "It may not be fair but I'm afraid that's football, Arsene will have to accept that if he wants to win again. The world has carried on spinning since the Gunners last won the title; clubs pay silly money because, on the whole, that is the only money there is in the Premier League.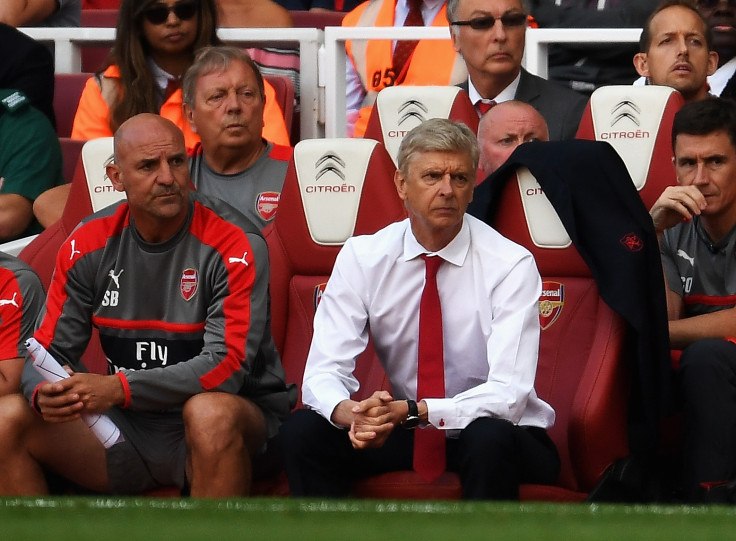 "The stadium Arsene helped build is wonderful but the people who pay so much to get in are well past the wonder years. They want to see myths and legends created through winning trophies and putting other great clubs to the sword. Arsenal will no doubt play breath-taking football against the likes Bournemouth and Hull but they will fall short in the head-to-heads against the top-six clubs."
Wenger's stance with regard to transfers means Arsenal fans can only dream of the club match deals such as the one which took Paul Pogba to Manchester United for £89m from Juventus. The France international has previously declared an intent to mirror former Arsenal midfielder Patrick Vieira, and Quinn believes the similarities between the two means the world record transfer will sting supporters.
"Pogba waiting in the wings seems pointedly like the sort of player Wenger will just never sign," the ex-Republic of Ireland international added. "Maybe Pogba will prove to be worth the money, maybe he will fall just short. But for Arsenal fans he will always remind them of the Patrick Vieira-like presence they don't have anymore.
"Summer is always a difficult time for Arsenal fans, not helped by the fact their team have won just one of their last seven opening-day fixtures. Wenger behaves in the transfer market like he is the club's financial guardian. In a world awash with money he is still hoping to find good value for his family. Every now and then he breaks out and buys a Mesut Ozil or an Alexis Sanchez, but, generally, every club in the world knows Arsenal have a lot of money and they need a centre-half, a combative midfielder and a world-class striker."