Arturo Vidal has backed Jorge Sampaoli to be a success at Barcelona if he is chosen to take over from Luis Enrique at the end of the season. Meanwhile, the Chile international was coy about his compatriot Alexis Sanchez's current malaise at Arsenal following Bayern Munich's 5-1 victory over the Gunners in the second leg of the Champions League last 16.
Sampaoli has emerged as one of the main candidates to replace Luis Enrique in the summer after the current Barcelona boss revealed that he will be quitting at the end of the campaign.
Polls conducted by Catalan publications Mundo Deportivo and Sport showed that majority of the fans want the Argentine to be the next Barcelona manager – ahead of Liverpool's Jurgen Klopp and Athletic Club Bilbao's Ernesto Valverde.
Vidal knows Sampaoli from their successful time together with the Chilean national team, and he is convinced the current Sevilla boss has what it takes to take the reins at a big club like Barcelona.
"He has the potential to manage at any team," Vidal said to reporters when asked whether he sees his former manager at Barcelona. "Sampaoli is an extraordinary manager. He has shown it with the [Chile] national team and at Sevilla ... and I hope he will take a bigger team."
Elsewhere, the Bayern Munich midfielder was also asked to address the situation of Sanchez at Arsenal, following reports claiming that Chilean wants to leave the club after become disillusioned with his teammates.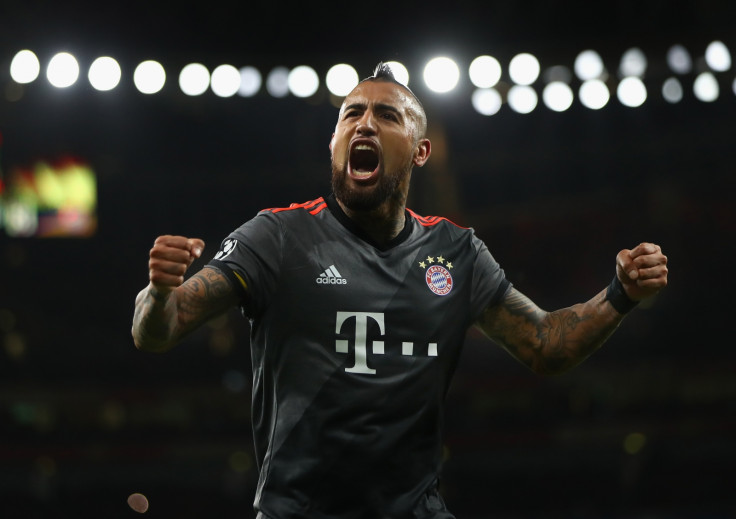 "I don't know. I am very focused at Bayern. We have many games and I don't have much time to think about Alexis. I have my family, two children, so it's complicated," Vidal said. Past reports have suggested that his relationship with the Arsenal ace is not good.
"I haven't spoken to him because he is also very concentrated on here. In the national team we will speak but we don't have much communication at the moment."
Vidal also expressed his delight at the victory over Arsenal, backing his side to win the Champions League following the summer arrival of Carlo Ancelotti.
"We had a change of coach, every change is tough but we are now better connected, the team knows what it has to do. We are taking advantage of that and we are winning games," he said. "They have different systems but last year we did very well too, we were unlucky in the semi-final but this year we are hoping for better luck."