A new militant group has emerged in Nigeria's oil-rich Niger Delta. The Asawana Deadly Force of Niger Delta ( ADFND) threatened to halt oil production across nine states in south-eastern Nigeria unless the federal government grants the independence of the Niger Delta Republic "in the next couple of days."
"Except our demand for Niger Delta Republic is granted, without further notice to the Federal Government, we shall proceed to bomb Bonga field flow station, Asaba- Onistha Bridge, Third Mainland Bridge and other major bridges in the Southern part of the country, just for a start," the group said in a statement, according to the Vanguard newspaper.
"Our struggle is not for monetary benefit or the so-called monthly N65,000 [£166; £230] amnesty stipend. It is for the liberation and the development of the Niger Delta region," the group continued.
ADFND is the latest group to emerge in the restive Niger Delta, where attacks blamed on the Niger Delta Avengers (NDA) group, which emerged earlier this year, forced Chevron and Royal Dutch Shell to close two plants – with the group vowing to bring the country's oil production down "to zero".
Nigeria, Africa's biggest oil producer, has already been negatively affected by renewed violence in the region as oil production dropped to 1.4 million barrels per day (bpd), from 2.2m bpd.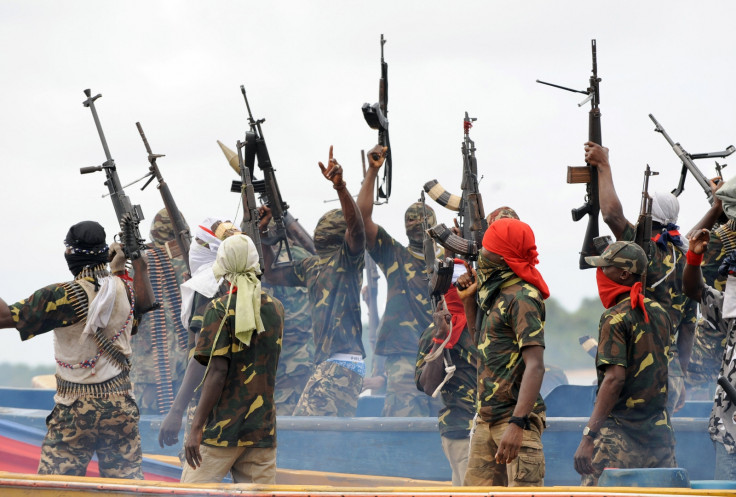 President Muhammadu Buhari accused the group of vandalism and warned that the Nigerian government would deal with the militants in the same way it is tackling Boko Haram in the country's north-east.
However, earlier in June, Nigeria announced it would scale back its military presence in the Niger Delta in order to foster dialogue with militants.
After initially refusing, NDA accepted the proposition to start talks. However, the group said the federal government must meet its demands before "genuine" talks can take place.
Earlier this month, reports claimed the federal government had reached a 30-day truce with militants in the Niger Delta, including NDA members. The NDA, however, later denied the claims.
---
Nigeria up close: Check out our Flipboard magazine
---