South Africa's High Court rules President Zuma has no grounds to appeal against 800 charges reinstatement
Zuma and NPA can still lodge petition against ruling to Supreme Court of Appeal.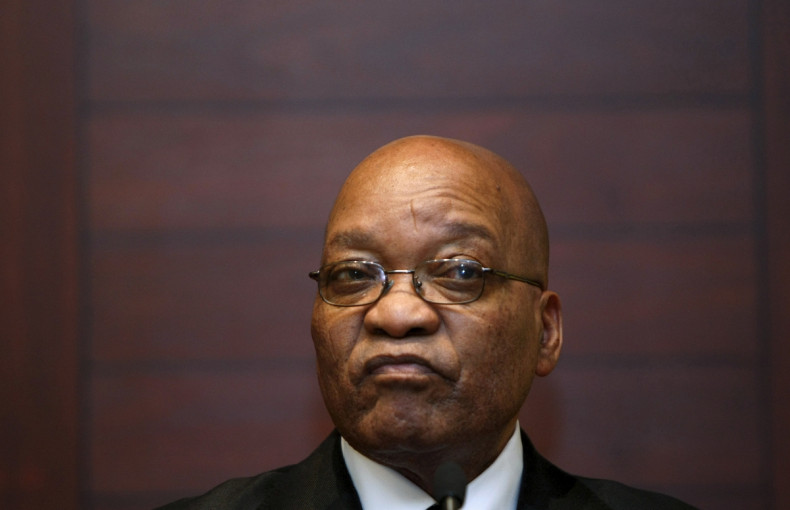 South Africa's High Court in Pretoria has rejected President Jacob Zuma's appeal against a ruling that nearly 800 corruption charges against him should be reinstated. The same court ordered earlier in April that a 2009 decision by the National Prosecuting Authority (NPA) to set aside the 783 charges was "irrational" and did not follow correct procedure.
In its ruling, the court claimed both Zuma and National Director of Public Prosecutions Shaun Abrahams, who had appealed the earlier ruling, had no grounds to appeal, Reuters reported.
According to analysts, both Zuma and and the NPA can still lodge a petition to the Supreme Court of Appeal.
The charges against Zuma were withdrawn in 2009 by then Director of Public Prosecutions Mokotedi Mpshe on grounds of alleged political interference in the case, related to a 1999 multi-billion-dollar arms deal.
Totalling R30bn (£2.5bn; $5bn), the deal enabled the ruling party African National Congress (ANC) to purchase weapons to modernise the country's defence force. Announced in 1999, it was the largest arms deal since the end of apartheid in 1994, and involved several European companies.
Mpshe made the decision after the emergence of recorded phone conversations, submitted as evidence in the case – the so-called 'spy tapes'. The controversial decision came a few months before the 2009 general election which saw Zuma emerging as president.
Zuma facing mounting pressure
The ruling came as Zuma is facing mounting pressure and has been urged to step down following growing discontent and allegations of corruption. The president is accused, among other things, of having close ties with the controversial Gupta family who are accused of wielding excessive political influence in the country. The Gupta family denies the allegations.
Earlier in April, a commission set up by Zuma cleared those involved in the arms deal of any wrongdoing.
Zuma was also at risk of being impeached in April after the country's Constitutional Court ruled that the leader, and the National Assembly, breached the constitution for failing to repay state funds used to renovate Zuma's Nkandla private residence, in KwaZulu-Natal province.