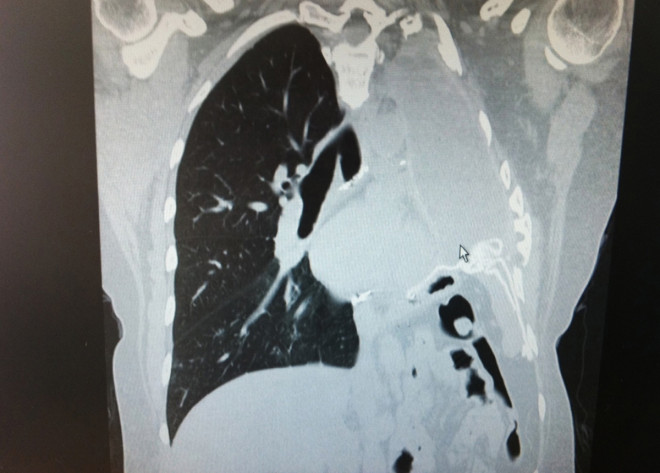 The UK's victims of the fatal asbestos-induced cancer mesothelioma could receive average compensation pay-outs of £123,000, bringing "years of injustice" to an end.
The government has increased the packages for victims who cannot trace a liable employer or an employers' liability insurer from the £115,000 debated in the House of Commons in January.
The move means around 3,500 victims of the aggressive cancer or their families can apply for compensation from next month as part of a £380m pot.
"This will end years of injustice for mesothelioma victims and their families – who have had to endure this terrible disease with little hope of any compensation from the insurance industry," said Mike Penning, the Work and Pensions Minister.
He added: "We have made it an absolute priority to bring in the scheme as soon as legislation will allow, so I am pleased to announce that victims will be able to apply for payments from next month."
The government said mesothelioma, which often takes 40 to 50 years to present symptoms after exposure to asbestos, has resulted in more than 300 people every year struggling to find a relevant party to sue for damages, because companies become insolvent or insurance records go missing.
Department for Work and Pensions (DWP) research estimated that 300 applications per year will be paid by the scheme and that this number will drop slowly over time.
On top of the payments applicants will receive from the scheme, the programme will pay £7,000 towards legal fees.
The applicant will be paid this amount directly with their scheme payment, not to lawyers.
The scheme, which will be run by claims handling company Gallagher Bassett, has been designed to accept direct applications from applicants, to enable people to apply without the aid of a solicitor.
In these cases, the individual would retain the £7,000 in legal fees.
The Mesothelioma Act was passed in January and allowed for the creation of a new package of support – funded by insurance firms – to pay in excess of 800 eligible people in 2014 and 300 every year after that, until 2024.