It is one of the oldest, most intense rivalries in sport. But it is also one that makes perhaps the least geographical sense. England have travelled to Australia to compete for possibly the least physically impressive and most storied trophies in sport: The Ashes.
Here is a cut out and keep guide to this unique sporting contest.
Why does the Ashes matter?
The first time Australia won a Test match in England, at the Oval in 1882, a satirical piece in British newspaper The Sporting Times stated that English cricket had died, and "the body will be cremated, and the ashes taken to Australia".
A tiny urn was thus made and is the trophy which this contest is theoretically played-for, although, due to its age and delicacy, it seldom leaves the MCC Museum at Lord's cricket ground. Within this anecdote it is clear that sport is both just a game and a matter of life and death.
Who usually wins the Ashes?
This will be the 71st time English and Australian cricketers have faced each other in a full Test series for the Ashes. The series are scheduled in a biennial pattern, alternating between being played in England and Australia. The 2017/18 series, like most of the others, features five five-day games between the sides.
England and Australia have each won 32 series, while just five have been drawn. England are the current holders, having beaten the Aussies 3-2 in 2015. The Poms have won five of the last seven Ashes series but this period followed eight straight series wins by Australia between 1989 and 2003.
When and where is the Ashes?
23-27 November, Brisbane
2-6 December, Adelaide
14-18 December, Perth
26-30 December, Melbourne
4-8 January, Sydney
England
England's team is a strange mixture of Ashes veterans and novices. Former skipper Alastair Cook (who scored 766 runs in the 2010/11 series) and current captain Joe Root are the key batsmen, while the bowling attack is led by long-standing duo Jimmy Anderson and Stuart Broad.
Anderson has a record 506 Test wickets, which is still almost 200 less than Australia's best, Shane Warne. Much is also expected of wicketkeeper-batsman Jonny Bairstow. But there are several less experienced players, mostly with as-yet-unimpressive statistics. However, possibly the biggest figure is one who is most notable for his absence.
All-rounder Ben Stokes is still in England awaiting the conclusion of a police investigation into a very unfortunately timed incident outside a Bristol nightclub in September. He is not expected to feature this winter due to the ongoing enquiries.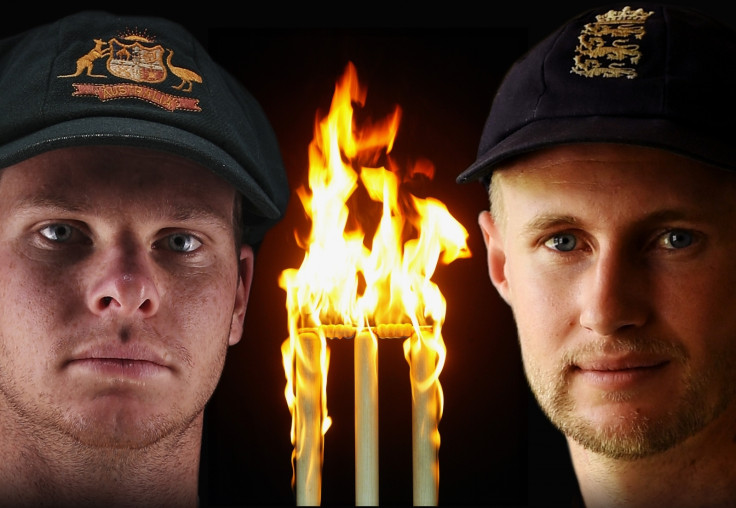 Australia
Skipper Steve Smith and the potentially-devastating David Warner lead the batting, while Mitchell Starc and Josh Hazlewood will be the key quick bowlers. The much-improved Nathan Lyon will attempt to leave England's batsman in the daze having previously struggled in Ashes Tests.
Elsewhere, the selection of the remainder of the Australia squad for the first two Tests has a degree of panic about it.
Shaun Marsh has been recalled to the national side for the eighth time at the age of 34; wicketkeeper Tim Paine is back behind the stumps after seven years without a Test appearance and 11 since his last century; and the uncapped Cameron Bancroft will open at the top of the order.
Peter Handscombe, Pat Cummins and Chad Sayers, if selected, will meanwhile line up in their maiden Ashes Tests. The dearth of experience is striking to say the least.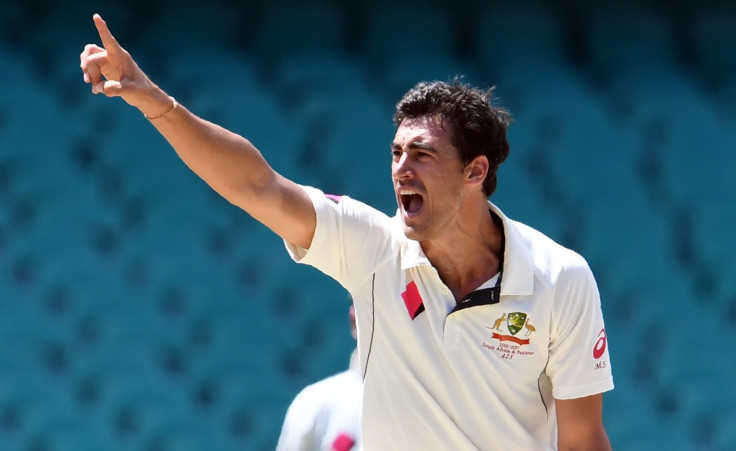 Where to watch the Ashes live
The greatest frustration for cricket fans on both sides of the world is that every other series is played in a complete different time zone, meaning following your team's fortunes away from home is a tricky business of time management. But we have put together a handy guide to ensure you're not playing catch-up this winter.
For the first time since Sky revolutionised TV coverage of Test cricket by broadcasting every overseas series, it will not be the satellite broadcaster showing this winter's Ashes.
Instead, BT Sport have snatched the rights and will bring a new commentary team featuring former Ashes rivals Michael Vaughan and Ricky Ponting, the controversial Yorkshire legend Geoff Boycott and self-styled joker Graeme Swann.
It remains to be seen whether BT Sport's cricketing commentary choices are better than their football analysts. It would be hard for any of them to be less interesting than Michael Owen.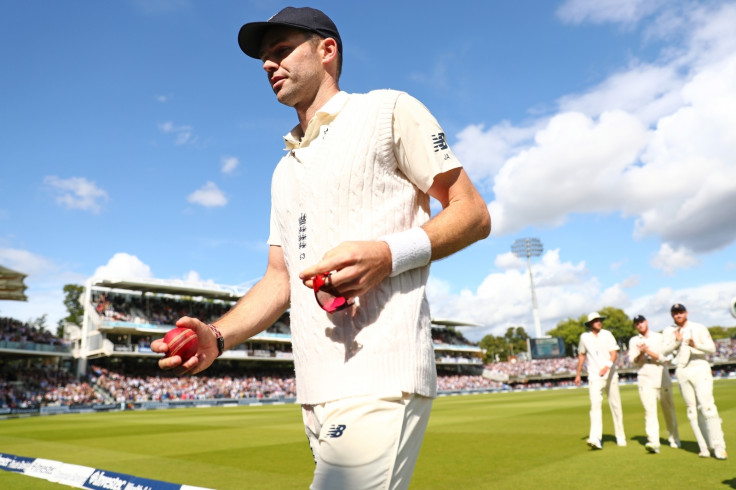 Those without subscription television can follow the action on the radio via the BBC's Test Match Special, though this will be the first since the retirement of Henry Blofeld who commentated on his final Test in September.
Rights issues means the BBC coverage cannot be covered overseas, meaning the likes of Guerilla Cricket represent your salvation during the cold winter months.
How to watch
Most of the Ashes will be played after midnight in the UK. So the trickiest decision for a cricket fan during the Ashes is how much sleep to forfeit. Stay up late, inevitably fall asleep and miss that crucial wicket? Or wake up very early but spend the daylight hours like a zombie? Cricket fans lose all grasp on rational during the Ashes.
Staying up all night requires copious amounts of caffeine and preferably the opportunity to catch up on missed sleep during the daylight hours. During an Ashes series in Australia in the 1990s, Sky's marketing team produced chocolate-covered coffee beans branded as Cricket Viagra: up all night.
Those who are made to go to bed, by parents for instance, are likely to put in their earphones and listen to TMS while drifting in and out of sleep. For some who should go to bed but find themselves tempted to just watch for a bit, will usually watch the first two-hour session before falling asleep during the lunch interval, which will fall at around 2am GMT.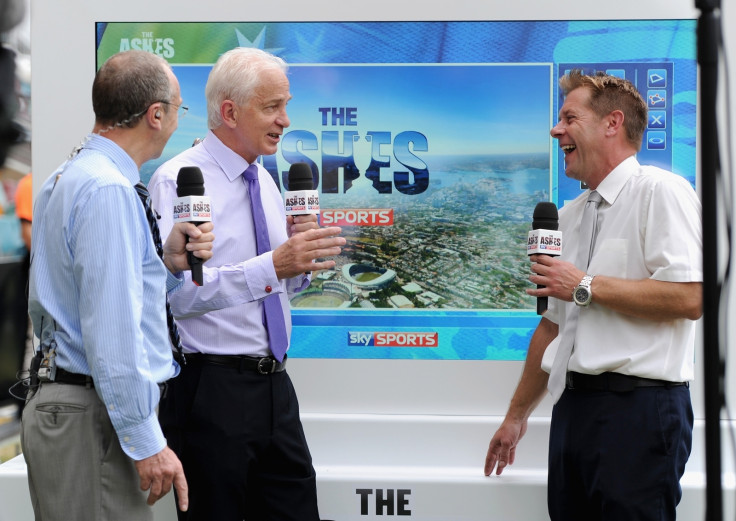 Opportunity knocks however for the second and third Tests, which thanks to the new day/night format and the change of time zone which favours the UK audience the days begin slightly later.
The Adelaide Test will begin at 4am GMT and will be the first Ashes contest to be played under lights. The match in Perth meanwhile begins at 2:30am GMT and will also drift into daylight hours in Britain. Therefore, going to bed early and waking up in the middle of night offers the chance to catch the action whilst forfeiting less sleep. Problem solved.
For those who have plenty of daylight hours to watch and digital TV recording available, you could theoretically record the whole night and watch later. To do this requires two key skills: a nimble thumb for fast-forwarding through the non-action elements and the iron-will required to avoid social media and potential spoilers.
Who will win the Ashes?
There were periods when it was easy to make Ashes predictions, such as when Australia featured all-time greats like Shane Warne, Glenn McGrath and Adam Gilchrist. The runes are harder to read this time with so many unexpected players featuring and fortunes fluctuating wildly in recent series (England won 3-0 in 2013 only to lose 5-0 in 2013-14.
Oddly, although it's a long series, the tone is often set in the first session of the first day which is always played in the humidity of the Gabba in Brisbane. In 2006 England's Steve Harmison bowled a delivery so bad that it went straight to second slip. It triggered a chain of events which saw England lose 5-0.
An optimistic England fan would predict an entertaining 3-2 victory. While an expectant Australian will predict a 5-0 win. But I'm a pessimistic Englishman: 3-1 to Australia.