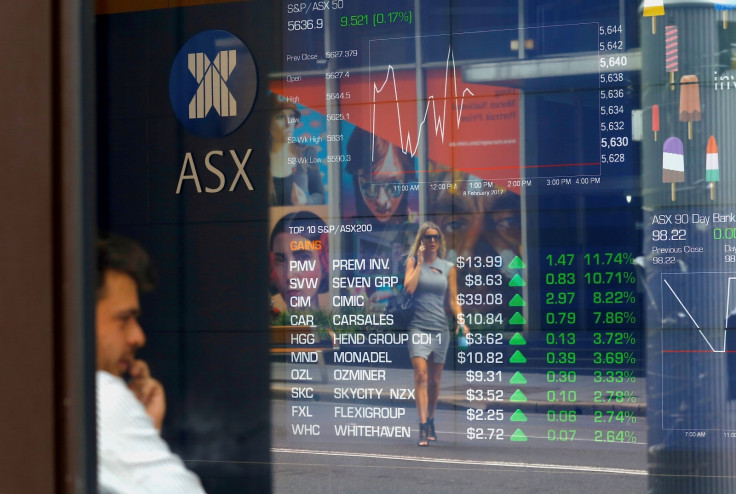 Rising geopolitical tensions in the Korean peninsula and the uneventful meeting between US President Donald Trump and his Chinese counterpart Xi Jinping left investors cautious as they maintain their hold on safe haven assets.
Asian markets remained relatively flat as investors anxiously await the fallout of the US air strikes on a Syrian air base. America's aggressive response to Syrian President Bashar al-Assad's alleged use of chemical weapons could indicate the Trump administration's more hawkish stance in foreign affairs.
Moreover, US-China diplomatic relations remain stable for now as the meeting between Trump and Xi ended on a positive note, allowing investors to breathe a sigh of relief.
"For Asian markets, the relatively peaceful conclusion of the meeting between US President Donald Trump and China President Xi Jinping had probably been the best scenario for Asian market bulls," said Jingyi Pan, market analyst for IG Singapore.
"The meeting certainly did not appear 'very difficult' as with what President Trump had pre-empted for markets."
The following index quotes have been logged on 7.42am BST.
Japan: Nikkei 225 Index – Up by 0.71% to 18,797.88
Toshiba stocks continued its volatile trend as the troubled electronics conglomerate emerged as Nikkei's strongest performer with a 6.34% increase. Bidding for its semiconductor unit is gaining momentum as Taiwan-based Foxconn has entered the arena. The Tokyo-headquartered company is also planning to sell its television unit, with Turkish and Chinese businesses emerging as potential buyers.
Optimism around the company's stocks is in sharp contrast to Toshiba's prospects of missing its third earnings report deadline.
E-commerce giant Rakuten's streak as one of the index's strongest performers came to an end Monday (10 April).
Hong Kong: Hang Seng Index – Down 0.02% to 24,263.27.
China: Shanghai Composite Index – Down 0.5% to 3,270.087.
China had decided to marginally increase its foreign exchange reserves in March, from $3.05tn (£2.4tn) to $3.09tn. This decision seemingly indicates the nation could be hedging the yuan's exchange rate possibly to fend off geopolitical and economic risks.
Australia: S&P/ASX Index – Up 0.86% to 5912.898.
Tensions surrounding the possibility of a housing market bubble in Australian were substantiated on 10 April. The Bureau of Statistics revealed that the total number of owner-occupied commitments had fallen on February, after a steady increase over the past three months.
Singapore: Straits Time Index – Up 0.02% to 3,178.03.
India: S&P Bse Sensex Index – Down 0.02% to 29,700.8.