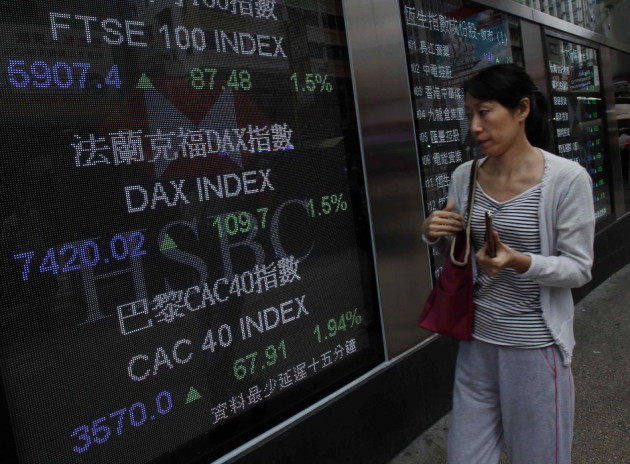 Asian markets have been trading lower in the morning, although the Nikkei picked up moderately following reports Barack Obama had been re-elected US President for a second term.
Japan's Nikkei average gained 0.14 percent or 12.19 points to 8987.34 at 04:45 GMT while South Korea's KOSPI dropped 0.07 percent or 1.33 points to 1926.84.
China's Shanghai Composite Index slid 0.30 percent or 6.35 points to 2099.65. Hong Kong's Hang Seng index traded 0.35 percent or 76.76 points lower to 21867.67.
Market observers remained glued to the US presidential election news, as reports had suggested earlier the contest could be a close one. Wall Street had ended the previous day on a high, as traders looked forward to the end of, what was perceived to be, a hard-fought battle between Barack Obama and Mitt Romney.
Market players were looking for a decisive win by either candidates, without the two houses of Congress being split along party-lines, as that could lead to prolonged negotiations to avert the 'fiscal cliff'- austerity measures worth almost $600b that threatens to push the economy into recession.
"Optimistic traders hope an election result could be hours away if all goes smoothly," said Justin Harper, market strategist at IG Markets.
Greek bailout issues too remained in the picture. The country's parliament will vote on a set of fresh austerity measures worth 13.5b euros later in the day. The measures are vital to convince international lenders to provide much-needed 31.5b euros aid to the country.
Major Movers
Electronic stocks traded lower in Tokyo. Yokogawa Electric Corp was down 9.98 percent while shares of Taiyo Yuden Company and Dainippon Screen Manufacturing traded 4.84 and 3.20 percent lower.
Shares of Nissan Motor Company gained 4.28 percent after the carmaker reported a quarterly net profit increase of 7.7 percent.
Pharmaceutical firms traded lower in Seoul. Handok Pharmaceuticals Company was down 14.81 percent while Wooridul Pharmaceutical dropped 10.54 percent. Shares of Kun Wha Pharmaceutical Company were down 5.19 percent.
Food products manufacturer Want Want China Holdings and property firm China Resources Land were the major losers in Hong Kong dropping 3.85 and 2.69 percent.
In Shanghai, automobile company Shenyang Jinbei Automotive Company and magnetic card reading equipments manufacturer Tianjin Global Magnetic Card Company were down 8.56 and 6.72 percent.