Asian markets mixed following Janet Yellen saying rates could be increased 'relatively soon'
Yellen said Donald Trump's victory in the American presidential election had not changed the Fed's plans on interest rates.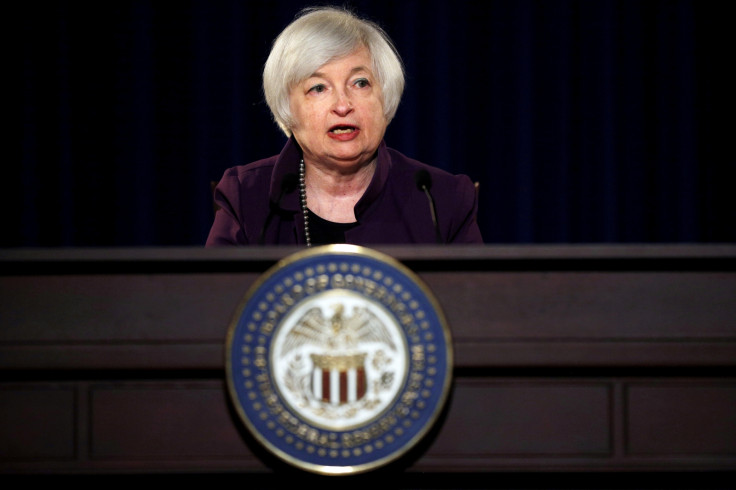 Asian stock market indices were trading mixed on Friday (18 November) with the Shanghai Composite down 0.25% at 3,200.50 as of 4.49am GMT. This followed Janet Yellen, chairwoman at the US Federal Reserve, speaking in favour of raising interest rates.
Speaking on Thursday in her Congressional testimony, Yellen said that Donald Trump being elected as the US president had not changed the Fed's plans on interest rates. She added that these rates could be increased "relatively soon". Yellen, however, added that the US central bank's outlook could change depending on tax cuts and government spending that the Trump administration could roll out.
The US also reported good economic data overnight. While the consumer prices in the country reported their biggest increase in six months, the US housing sector surged to a nine-year high. Adding to this was the US jobless claims that declined to its lowest level since November 1973.
This data was in line with market expectations that the growth and inflation levels in the US could rise even faster if the new Trump administration resorts to tax cuts, increases spending, and becomes more protected on trade issues.
"The United States has been leading globalization but now voters said they had enough. They said they want to stop the fall in their wages with fiscal spending and protectionism. This is a very, very big change in trend," Masayuki Kichikawa, chief macro strategist at Sumitomo Mitsui Asset Management, was quoted as saying by Reuters.
Indices in the region were trading as follows at 5.05am GMT:
| | | | | |
| --- | --- | --- | --- | --- |
| Country | Index | Price | Up/Down | %Change |
| Hong Kong | Hang Seng Index | 22,314.16 | Up | 0.23% |
| Japan | Nikkei 225 | 18,003.52 | Up | 0.79% |
| South Korea | KOSPI | 1,974.52 | Down | 0.30% |
| India | BSE | 26,205.31 | Down | 0.09% |
| Australia | S&P/ASX 200 | 5,355.00 | Up | 0.31% |
Overnight (17 November), the FTSE 100 closed 0.67% higher at 6,794.71, while the Dow Jones Industrial Average closed higher by 0.19% at 18,903.82.
Among commodities, oil prices were trading in the red. As of 5.09am GMT, Brent Crude was trading lower by 0.41% at $46.30 (£37.34) a barrel, while WTI crude oil was trading 0.64% lower at $45.13 a barrel.
© Copyright IBTimes 2023. All rights reserved.