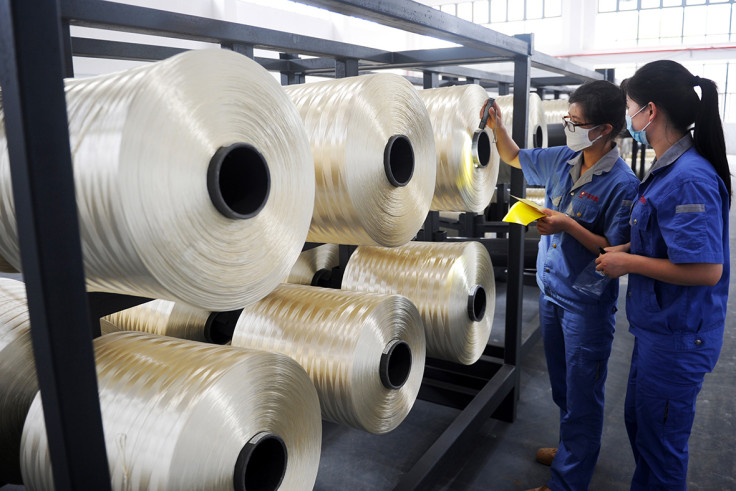 Asian stock market indices were trading mixed on Tuesday (13 September), with the Shanghai Composite down 0.23% at 3,015.11 as of 6.43am GMT as China announced better-than-expected industrial data and dovish comments from Fed Governor Lael Brainard.
For the month of August, China said it saw an increase in industrial output and retail sales. While the former increased 6.3% on-year, the latter grew 10.6%.
"Chinese August activity data came in slightly ahead of forecasts, providing confirmation to the better tone of recent releases...Still, the results were near enough to expectations that market impact was and should remain muted," Patrick Bennett, a strategist with CIBC Capital Markets, was quoted as saying by CNBC.
Overnight in the US, Brainard, a voting member of the Fed's policymaking committee, said she wanted to witness a stronger trend in US consumer spending and proof of increasing inflation before the central bank could raise interest rates. This was in contrast to expectations by traders that Brainard would speak in favour of a rate increase this month.
"I think there is a bit of a sigh of relief because a dovish Fed official came out and was dovish," Anna Rathbun, director of research at CBIZ Retirement Plan Services, said. She added: "There is general nervousness within the market, despite what's going on today, about the effectiveness of central bank policy."
Indices in the region were trading as follows at 6.55am GMT
Country
Index
Price
Up/Down
%Change
Hong Kong
Hang Seng Index
23,412.27
Up
0.52%
Japan
Nikkei 225
16,729.04
Up
0.34%
South Korea
KOSPI
1,999.36
Up
0.40%
India
CNX Nifty(Holiday - Eid)
Australia
S&P/ASX 200
5,207.80
Down
0.23%
Overnight (12 September), the FTSE100 closed 1.12% lower at 6,700.90, while the Dow Jones Industrial Average closed higher by 1.32% at 18,325.07.
Among commodities, oil prices declined amid profit-taking and concerns over increased drilling in the United States. While WTI crude oil was trading lower by 1.47% at $45.61 (£34.26) a barrel, Brent crude was trading 1.18% lower at $47.75 a barrel as of 7.05am GMT.