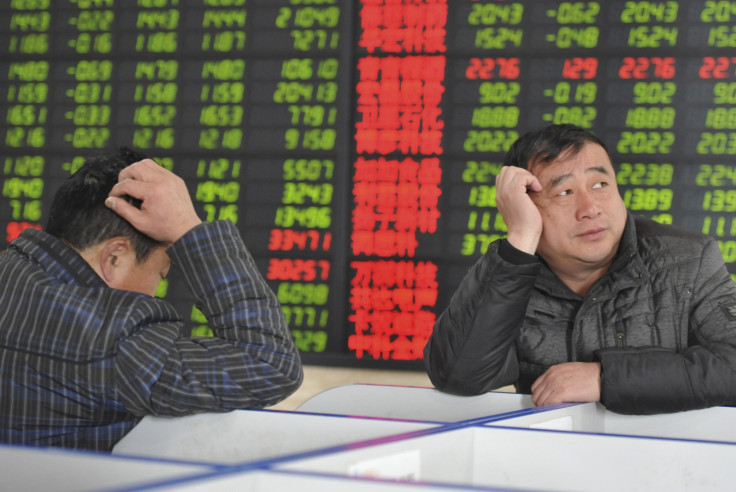 Asian markets outside China traded higher on 13 May even as Beijing put out another set of dismal economic data.
The Japanese Nikkei finished 0.71%, or 139.88 points, higher at 19,764.72.
The Shanghai Composite finished 0.58%, or 25.46 points, lower at 4,375.76.
Hong Kong's Hang Seng finished 0.58%, or 157.90 points, lower at 27,249.28.
South Korea's Kospi finished 0.83%, or 17.39 points, higher at 2,114.16.
Australia's S&P/ASX finished 0.71%, or 40.40 points, higher at 5,715.10.
India's S&P BSE Sensex finished 1.39%, or 373.62 points, higher at 27,251.10.
China data
Chinese data showed that industrial output in the world's second-largest economy rose 5.9% in April from a year ago, just shy of the 6% forecast by a Reuters poll. Output rose 5.6% in March.
April's retail sales grew 10% on the year, missing the 10.5% increase expected. Retail sales rose 10.2% in March.
Year-to-date fixed asset investment grew 12% as against the 13.5% forecast.
Capital Economics said in a note: "Weaker-than-expected data for April suggest that activity in industry and the real estate sector continued to slow coming into Q2.
"That said, with China's economy less reliant on these sectors than it once was and with policymakers stepping up measures to shore up growth, we think a sharp slowdown over coming quarters can be avoided."
Market movements
The ASX finished at a one-week high as market participants labelled the nation's 2015 federal budget as market-friendly.
The Kospi too ended at a one-week high.
Company stocks
In Tokyo, automakers Toyota Motor and rival Nissan shed 1.06% and 0.95% respectively, while Honda gained 0.48%.
Japanese airbags supplier Takata lost 1.60%.
Toyota and Nissan will recall some 6.5 million vehicles globally to replace potentially defective air-bag inflators. Honda has said it was preparing to file additional recalls related to faulty Takata air bags.
In Hong Kong, property developer China Resources Land tumbled 6.08% following 12 May's announcement of a share placement.
HSBC-subsidiary Hang Seng Bank gained 2.91% on news that it was offloading its stake in Shanghai-traded Industrial Bank.
In Shanghai, Industrial Bank finished 2.29% lower.
Founder Securities and Haitong Securities lost 3.05% and 2.69% respectively.
Ping An Insurance and China Life Insurance finished 2.16% and 1.76% respectively.
In Sydney, electronics retailer Harvey Norman finished 5% higher while JB Hi-Fi gained 2.10% on the back of tax breaks.
Affinity Education Group finished 1.87% higher after the federal budget provided A$3.5bn for childcare.
Newcrest Mining finished 2.81% higher on upbeat oil and gold prices.
In Seoul, Hyundai Department Store finished 7.32% higher even after its first-quarter earnings missed expectations.
Samsung Life Insurance finished 7.27% higher on the back of strong first-quarter earnings.
Oil and gas explorer SK Innovation gained 5.7%. GS Holdings and S-Oil finished 3.52% and 2.89% higher.
In Mumbai, among the stocks included in MSCI India index, Shree Cement finished 10.07% higher while auto components giant Bharat Forge added 1.39%.