German Chancellor Angela Merkel was aware of carmaker Volkswagen (VW) manipulating emission test results as early as July, an opposition party official has claimed. Oliver Krischer, deputy leader of the Greens and a member of the Bundestag, said Merkel's administration was "very well informed" about the company's use of so-called "defeat devices" in their diesel cars that allowed them to cheat emissions tests in the US.
The US Environmental Protection Agency says the cars in question exceeded the emissions limit for nitrogen oxide pollutants by up to 40 times. The scandal, which involves some 11 million vehicles worldwide, led to the resignation of VW chief executive Martin Winterkorn on 23 September.
The auto manufacturer has set aside €6.5bn (£4.7bn; $7.3bn) to cover the costs of the fallout, but the final bill could be more as it is likely to face legal action from customers and shareholders, while the US Environmental Protection Agency has threatened to levy a fine of around $18bn. The scandal has led to VW's share price plummeting about 30% this week.
'Accepted with a wink'
"The government told us in July that it knew about this software, which has been used in the USA, and it's clear they knew the software was widely in use," Krischer was quoted as saying by the Daily Mail. "The government worked with the auto industry not to see that emissions levels were reduced, but so that the measuring system was set up to allow the cars to meet the necessary standards on paper."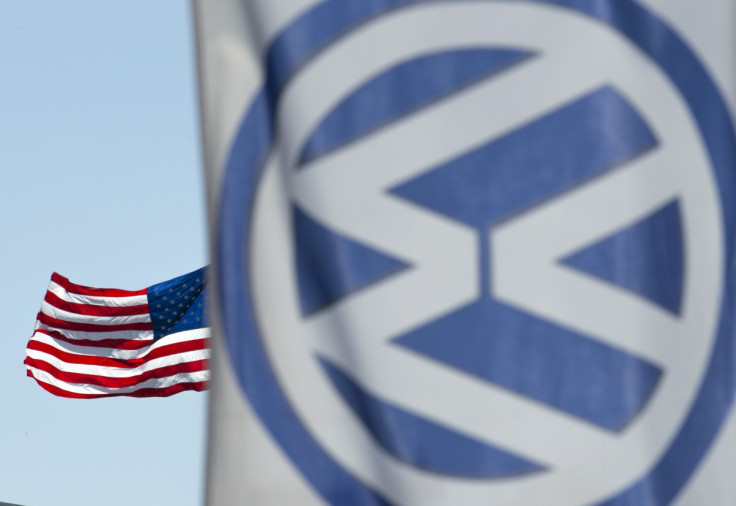 On 23 September, Germany's Federal Minister of Transport Alexander Dobrindt denied the government was lax in its monitoring of the automotive industry as he announced a government probe into the scandal. "Again and again we conduct testing. If there are irregularities, we discuss them immediately with the auto manufacturer, according to the rules," he was reported as saying.
But Krischer countered: "It is surprising to see how Mr Dobrindt acts shocked at the news in recent days, when in July he was very well informed about the situation. The Volkswagen emissions scandal is the result of a policy in which environmental and consumer protection are no longer important, and tricks and deceits are accepted with a wink."