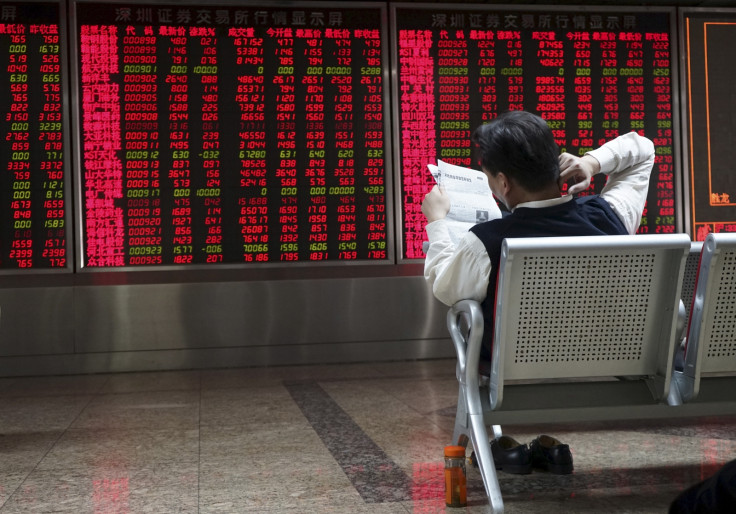 All Asian stock markets were trading higher on Friday (1 July), with the Shanghai Composite up 0.14% at 2,933.56 as of 5.55am GMT. This followed a positive close overnight on the Wall Street and the Footsie after Mark Carney, Bank of England's governor hinted at interest rate cuts.
On 30 June Carney said that the central bank could cut interest rates, which have remained unchanged at a record low of 0.5% since March 2009. He had said that this was required to support a rocky economy following the UK's referendum decision to leave the European Union.
Kathy Lien, of BK Asset Management was quoted by Reuters as saying, "Carney has always been nervous about how Brexit would impact the UK economy and now that it is a reality, he is preparing for the worst, agrees with the doom and gloom scenario and wants to assure the market that the BoE will be proactive."
The Asian stock markets were bullish on 1 July despite weak data from both China and Japan. While Beijing's Purchasing Managers' Index (PMI) showed that China had witnessed a slowdown in its manufacturing sector for the month of June, the Tankan survey from the Japanese central bank showed that the confidence of Japanese manufacturers was subdued for the same month, according to CNBC.
Indices in the rest of Asia traded as follows on 1 July at 6.13am GMT:
Country
Index
Price
Up/Down
%Change
Hong Kong
Hang Seng Index (Holiday - Special Administrative Region Establishment Day)
Japan
Nikkei 225
15,667.44
Up
0.59%
South Korea
KOSPI
1,990.78
Up
1.04%
India
CNX Nifty
8,342.55
Up
0.66%
Australia
S&P/ASX 200
5,246.60
Up
0.25%
Overnight (30 June), the Dow Jones Industrial Average closed at 17,929.99, up 1.33% while the FTSE 100 closed at 6,504.33, up 2.27%.
Among commodities, WTI Crude oil and Brent Crude oil were trading in a mixed manner. While the former was up 0.33% at $48.49 (£36.51, €43.74) a barrel, Brent was trading 1.84% lower at $49.68 a barrel at 6.25am GMT.