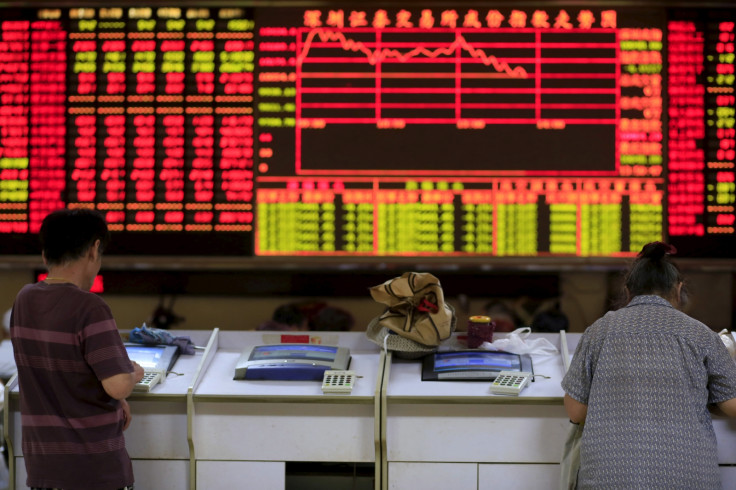 While the Asian stock market indices were trading mixed on 15 June, the Shanghai Composite was trading higher by 1.67% at 2,889.59 as of 6.07am GMT. This was despite MSCI, the US-based provider of equity, fixed income and hedge fund stock market indexes, deciding to delay the inclusion of Chinese A shares in its key emerging market index.
Remy Briand, MSCI's global head of research, reasoned: "International institutional investors clearly indicated that they would like to see further improvements in the accessibility of the China A-shares market before its inclusion."
David Qu and Raymond Yeung from ANZ, however, opined that MSCI's decision would have no direct impact on the Chinese equity markets. "China's equity market is very domestic. Even if the A-shares were partially (5 percent) included, the direct influence to onshore equity markets would be marginal in the near term, as it would trigger a total inflow of only $22 billion [£15.53bn, €19.61bn] into China's equity market over the course of one year", they added.
Investors in the region were, however, concerned over the outcome of the EU referendum and the decision the central banks in the US and Japan would take on interest rates. While the Bank of Japan will take a decision in its policy decision tomorrow (16 June), the US Federal Reserve is expected to reveal the same later in the day (15 June). However, both the central banks are expected to keep rates steady for the moment amid the heightened caution of a global impact from a possible Brexit.
Indices in the rest of Asia traded as follows on 15 June at 6.22am GMT:
| | | | | |
| --- | --- | --- | --- | --- |
| Country | Index | Price | Up/Down | %Change |
| Hong Kong | Hang Seng Index | 20,449.22 | Up | 0.30% |
| Japan | Nikkei 225 | 15,919.58 | Up | 0.38% |
| South Korea | KOSPI | 1,968.83 | Down | 0.16% |
| India | CNX Nifty | 8,132.80 | Up | 0.30% |
| Australia | S&P/ASX 200 | 5,147.10 | Down | 1.08% |
Overnight (14 June), the Dow Jones Industrial Average closed at 17,674.82, down 0.33%, while the FTSE 100 closed at 5,923.53, down 2.01%.
Among commodities, oil prices continued to decline amid the broad global sell-off. While today's decline marks the fifth-straight day of declines, it also represents the longest losing streak since February. While WTI crude oil was trading 1.38% lower at $47.82 a barrel, Brent crude was trading 1.44% lower at $49.11 a barrel at 6.31am GMT.