The entire clutch of Asian stock market indices were trading lower on 13 June, with the Shanghai Composite down 0.98% at 2,898.60 as of 5.45am GMT. This was amid concerns over the decision on interest rates that would be taken at central bank meetings in various countries. Investors were also nervous over the 23 June EU referendum vote, which would decide whether the UK would stay or leave the European Union (EU).
Central banks in the US, the UK, Switzerland and Japan are all expected to meet this week to decide whether or not to increase interest rates in their respective countries. All of them are expected to hold the rates steady for the moment considering the heightened caution of a global impact from a possible Brexit.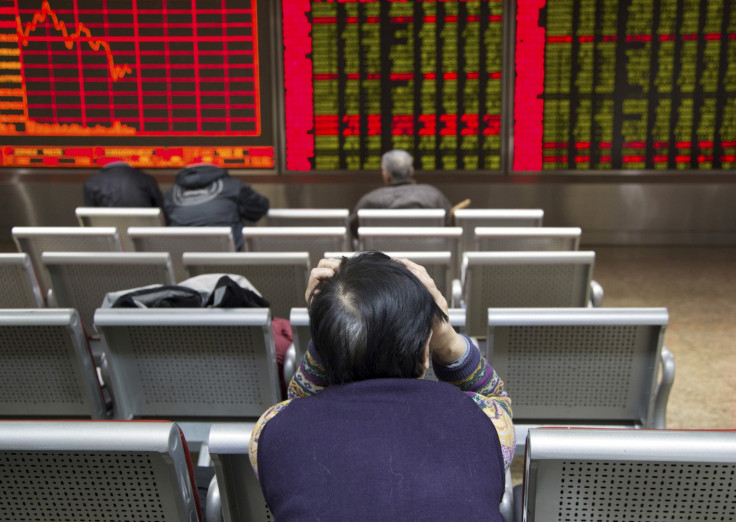 Janet Yellen, chairperson at the US Federal Reserve, had recently hinted that the American central bank would not increase interest rates at its June 14-15 policy meeting. Apart from Brexit fears, she had expressed concern over disappointing US nonfarm payrolls data released on 3 June.
As for the interest rate in Japan, Stephen Innes, a senior foreign exchange trader at OANDA Asia Pacific, said: "The BOJ ... will likely delay a rate cut in the meeting, favouring a coordinated event when the government releases its fiscal stimulus package in autumn. This delay will likely appreciate the yen over the short term if the BOJ remains sidelined."
Referring to the EU referendum's impact on the stock markets, Wei Liang Chang, a strategist at Mizuho Bank, said: "We judge that market uncertainty will remain elevated all the way into the Brexit referendum next week, as it is becoming clear that support for both camps are near evenly divided. Perceived negativity of a Brexit event should keep risk positioning light, and we expect a continued pare back of risk assets in Asia, to an extent."
Indices in the rest of Asia traded as follows on 13 June at 6.01am GMT:
Country
Index
Price
Up/Down
%Change
Hong Kong
Hang Seng Index
20,449.22
Down
2.82%
Japan
Nikkei 225
16,100.77
Down
3.02%
South Korea
KOSPI
1,978.68
Down
1.93%
India
CNX Nifty
8,076.40
Down
1.15%
Australia
S&P/ASX 200 (Holiday – Queen's Birthday)
Last week (10 June), the Dow Jones Industrial Average closed at 17,865.34, down 0.67%, while the FTSE 100 closed at 6,115.76, down 1.86%.
Among commodities, oil prices declined after data revealed that the US oil drilling rig count increased for the second week in row. While WTI crude oil was trading 1.04% lower at $48.56 (£34.16, €43.13) a barrel, Brent crude was trading 0.95% lower at $50.06 a barrel at 6.08am GMT.