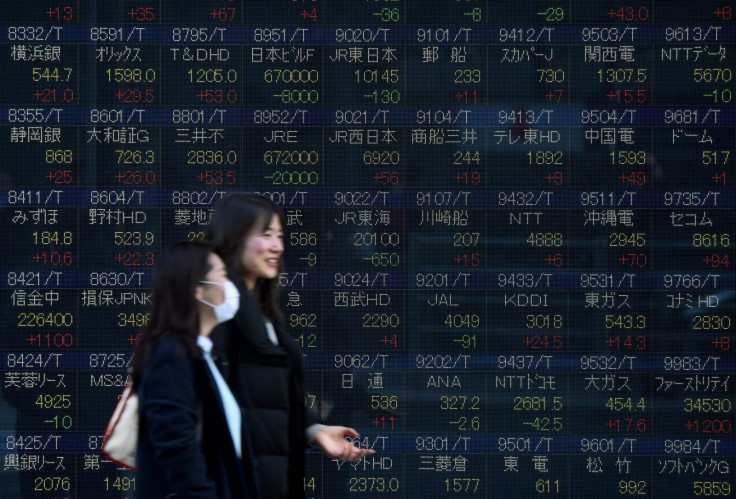 While stock markets across China, Hong Kong and South Korea remained closed, the rest of Asia traded higher on Friday (16 September), following weak data reported by the US overnight that led many to believe that the American Federal Reserve will not increase interest rates at its September policy meeting, scheduled next week.
On 15 September, data released by the US showed that there was a more-than-expected decline in retail sales and manufacturing output for August. This prompted the Atlanta Fed to even lower its third quarter gross domestic product (GDP) estimate to a 3% annual rate, from an earlier 3.3% estimate.
"Anyone still left calling for a September hike next week from the Federal Reserve must be feeling a bit hot under the collar after further signs of economic vulnerabilities...It's no surprise to see reasonable buying in the short- to medium-duration US Treasuries, while the longer end of the curve hardly moved," Chris Weston, chief market strategist at spread betting company IG, was quoted as saying by Reuters.
Going forward, traders are said to be keen to know the outcome of next week's central bank meetings in both the US and Japan. On Japan, Sian Fenner, an economist at Oxford Economics said: "With inflation negative, a strong yen and modest growth we expect the Bank of Japan to increase its Japanese government bond purchases by 10 trillion yen [£74.18bn], bringing the annual amount to 90 trillion yen."
Indices in the region were trading as follows at 6.50am GMT.
Country
Index
Price
Up/Down
%Change
Hong Kong
Hang Seng Index (Holiday - Chinese Mid-Autumn Festival )
Japan
Nikkei 225
16,519.29
Up
0.70%
South Korea
KOSPI (Holiday- Chuseok Day)
India
CNX Nifty
8,842.60
Up
1.14%
Australia
S&P/ASX 200
5,296.70
Up
1.08%
Overnight (15 September), the FTSE 100 closed 0.85% higher at 6,730.30, while the Dow Jones Industrial Average closed higher by 0.99% at 18,212.48.
Among commodities, oil prices declined amid Libya and Nigeria resuming their crude exports and worries that the US rig counts would continue to increase. While WTI crude oil was trading lower by 0.84% at $43.54 (£32.92) a barrel, Brent crude was trading 0.88% lower at $46.18 a barrel as of 6.58am GMT.