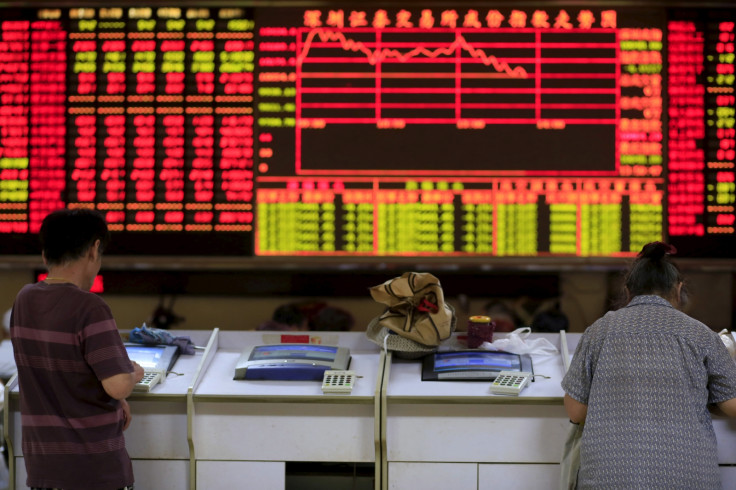 Asian stock market indices were trading mixed on Wednesday (14 September), with the Shanghai Composite down 0.67% at 3,003.27 as of 6.33am GMT following a negative close on Wall Street overnight amid uncertainty over what the US Federal Reserve will do at its policy meeting scheduled next week.
The recent dovish comments from Fed Governor Lael Brainard have reduced the chances of a September rate increase. However, traders are said to believe that the central bank could increase rates in December.
"The move is clearly related to a firming up of pricing for a December rate hike, with markets now expecting a 55 percent chance of a rate hike by the end of the year even as bets for a September rate hike fell," Wei Liang Chang, a strategist at Mizuho, was quoted as saying by CNBC.
Ric Spooner, chief market analyst at CMC Markets, added that the stock markets will continue to "remain nervous while the current bond sell-off continues". He added that "markets have long contemplated the day when the global bond sell-off begins and creates a knock-on impact on share and property valuations".
Indices in the region were trading as follows at 6.50am GMT.
Country
Index
Price
Up/Down
%Change
Hong Kong
Hang Seng Index
23,242.60
Up
0.12%
Japan
Nikkei 225
16,614.24
Down
0.69%
South Korea
KOSPI (Holiday- Chuseok Day)
India
CNX Nifty
8,722.50
Up
0.08%
Australia
S&P/ASX 200
5,227.70
Up
0.38%
Overnight (13 September), the FTSE100 closed 0.53% lower at 6,665.63, while the Dow Jones Industrial Average closed lower by 1.41% at 18,066.75.
Among commodities, oil prices were trading in the green. While WTI crude oil was trading higher by 0.62% at $45.18 (£34.17) a barrel, Brent crude was trading 0.38% higher at $47.28 a barrel as of 6.58am GMT.