HS2 rail link fraught with uncertainty, MPs warn
Public Accounts Committee says the £55bn project needs a 'realistic timetable'.
The government must provide greater clarity on the timetable and costs involved in the HS2 high-speed rail link to dispel the "significant uncertainty" surrounding the £55bn ($73bn) project, MPs say.
The Public Accounts Committee said there were major doubts on whether the first phase of the project – which will connect London to Birmingham – will be completed on schedule.
There are also concerns over the cost and the route of the second phase, which will extend the rail link north towards Manchester and Leeds.
The report comes one week after the Adam Smith Institute think tank warned that the cost of the HS2 rail link could rise to £80bn.
The boss of the HS2 project, Simon Kirby, quit his role at the weekend to take up the role of chief operating officer at Rolls-Royce, adding to the uncertainty around the venture.
However, a government spokesperson insisted that the controversial project was proceeding according to plan.
'Still in the dark'
MPs called on the government to clarify whether the first phase of the project will open in 2026 or 2027.
Their report pointed towards HS2 Ltd's recommendation to move one station from Meadowhall to Sheffield Midland station as "one example of the significant uncertainty" that remains about the second phase.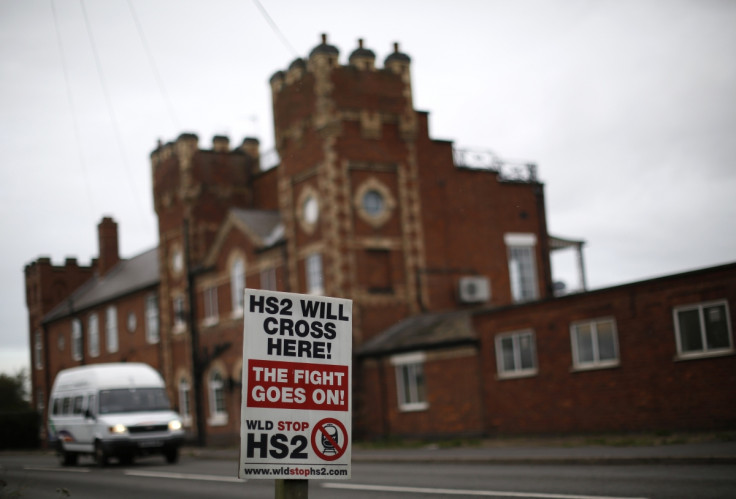 Meg Hillier, chair of the Public Accounts Committee, said: "The government has promised significant benefits to taxpayers in return for their investment in HS2, expected to run to more than £55 billion.
"Despite this, parliament and the public are still in the dark about crucial details – not least when the railway will open, how much it is expected to cost and precisely where it will go.
"The public must be confident the grand vision for HS2 does not blind the government to the finer points which have implications for many people's lives now and in the decades to come.
"Similarly, local authorities must know central government's intentions to ensure they can plan effectively for regeneration and maximise the potential for growth near HS2 stations."
However, a Department of Transport spokesperson told the BBC that the government was keeping a "tough grip on costs" and that further details on phase two will be announced in the autumn.
© Copyright IBTimes 2023. All rights reserved.