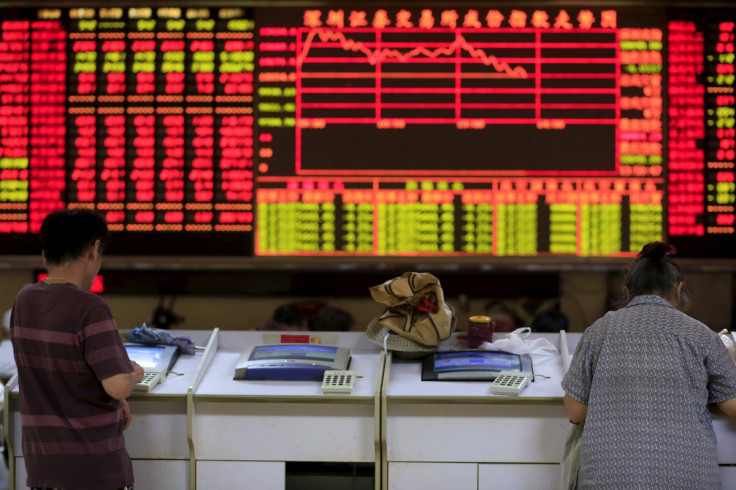 Asian markets saw a mixed response on 19 October (Monday) as China reported third quarter growth of 6.9%, the lowest since the global financial crisis.
"[While the data is] not that bad, this isn't something you can celebrate without any worries," said Yusuke Sakai, a senior trader at T&D Asset Management.
India was in the green with its BSE up by 0.41% at 27,325.06 but benchmark indices of Australia and South Korea were flat with S&P/ASX 200 trading at 5,269.71 and KOSPI at 2,030.27.
While the Japanese Nikkei 225 fell by 0.88% at 18,131.23 amid any positive trading signs in its domestic market, the Shanghai Composite Index was down by 0.14% at 3,386.70 and Hong Kong's Hang Seng was down 0.21% at 23,018.44 in reaction to China's GDP numbers.
Though the GDP number of 6.9% reported by China's National Bureau of Statistics (NBS) beat analyst estimates, it falls short of the Chinese government's target of 7%.
China's industrial production was 5.7% in September down from 6.1% in August and lesser than the forecasted 6%. Retail sales in the world's second largest economy grew 10.9% in September exceeding the forecasted figure of 10.8%, reported the NBS.
Hartmut Issel, Singapore-based chief investment officer for UBS AG's wealth management unit said "Chinese growth numbers are coming down -- that trend will not stop."
The economic slowdown in China led to the biggest equity wipeout in four years. However, the global markets have been rallying throughout October and this bounce back has helped restore more than $4tn to the value of the global equity market.
Weak US economic data that dented the Fed's rate hike prospects along with a stabilisation in Chinese stocks have helped in recovering not only the Asian markets but also commodities from crude oil to industrial metals.
US crude was up 1.86% at $47.26 a barrel and Brent closed was up 0.04% to $48.73 a barrel at the end of 18 October (Sunday).
Going forward, news to watch include a review on monetary policy that will be issued by the European Central Bank this week which could provide an outlook for investors on the region's quantitative-easing programme.