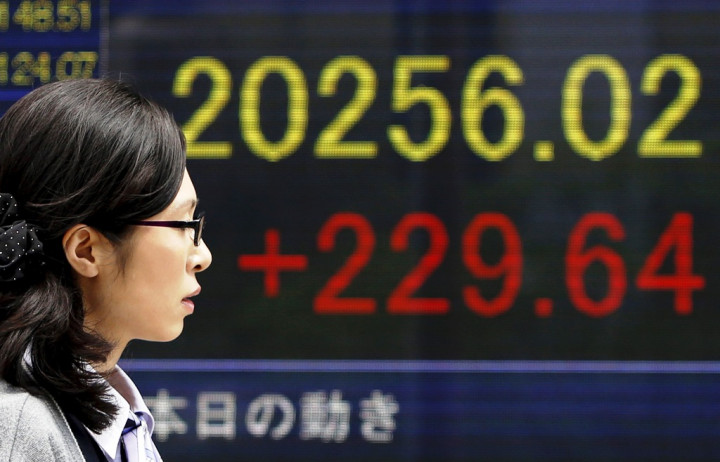 Asia-Pacific shares were mostly up in 14 July trading after near-insolvent Greece agreed to implement further austerity measures in exchange for fresh bailout funds from creditors.
Japan's benchmark Nikkei index climbed 1.2% to 20,342.45 points at around 6am GMT.
Eurozone leaders agreed upon a third rescue package worth £61bn (€86bn, $94bn) for Greece after marathon talks in Brussels on 13 July. The bailout is conditional on the Greek parliament passing key reforms, such as cutting pensions, raising taxes and liberalising the labour market, in the next two days.
Greek Prime Minister Alexis Tsipras faces an uphill task to convince MPs to sign off on the reforms after the country's voters rejected several of the proposed measures in a referendum on 5 July.
The euro was flat against the dollar at 1.1004, while against the pound it held steady at 71 pence.
Analysts say the market is reacting cautiously to the Greek bailout deal given the harsh austerity measures demanded by creditors are yet to be ratified by Athens.
"Greek politics could collapse under the strain of this new deal and the subsequent elections that may transpire," IG market strategist Evan Lucas was quoted as saying by the BBC.
"The viability of the programme is also a large risk if the 'reform' process is disjointed or feeble or straight out rejected by new governments."
Meanwhile, Chinese shares were in the red again, partly reversing gains made in the past three sessions.
The Shanghai Composite Index fell 1.1% to 3,924.28, while Hong Kong's Hang Seng Index was down 1% to 24,972.06.
Australia's S&P/ASX 200 index jumped 1.9% to 5,580.80.