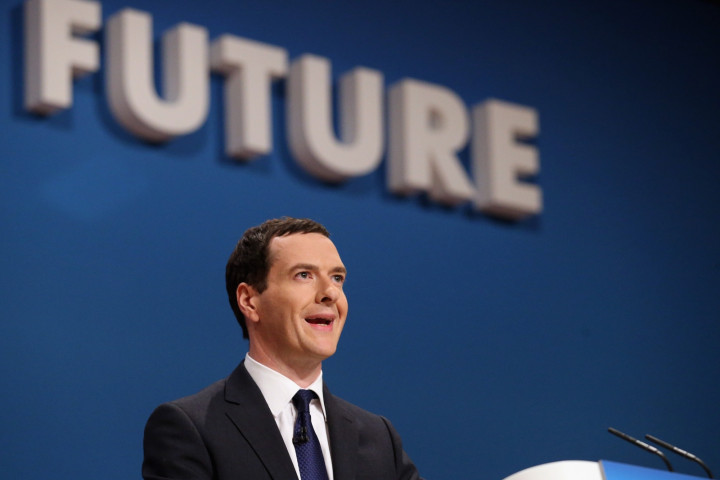 Chancellor George Osborne is to rule out the possibility of British taxpayer money being used to fund any rescue package for Greece at a meeting of European finance ministers, reports say.
Bureaucrats in Brussels are reportedly considering activating the European Financial Stability Mechanism (EFSM) – a fund involving all 28 members of the European Union - to help fund Greece until a third bailout package worth £61bn (€86bn, $94bn) kicks in.
Britain's exposure to the EFSM is thought to be around 12%, meaning the country's taxpayers could be exposed to up to £1bn of Greek debt.
But Osborne is set to tell EU ministers that the idea of the UK footing any part of the bill for a Greek rescue is unacceptable and a breach of agreement between EU leaders, the Financial Times reports.
"Our eurozone colleagues have received the message loud and clear that it would not be acceptable for this issue of British support for eurozone bailouts to be revisited," the paper quoted a UK Treasury source as saying.
"The idea that British taxpayers' money is going to be on the line in this latest Greek deal is a non-starter."
The EFSM contributed to the bailouts of Portugal and the Republic of Ireland but was supplanted by the European Stability Mechanism (ESM), which is funded solely by eurozone governments, in 2012.
France is reported to be especially keen on reactivating the EFSM to provide funding for Greece in the short term. Athens has a £2.5bn bond repayment due to the European Central Bank on 20 July.
On 13 July, Greece agreed to implement further austerity measures in exchange for fresh bailout funds from its creditors. The rescue package is conditional on Athens passing key reforms, such as cutting pensions, raising taxes and liberalising the labour market, in the next two days.
This was despite several of proposed measures being rejected by the Greek people in a referendum on 5 July.
Osborne is due in Brussels to attend a meeting of EU finance ministers on 14 July.