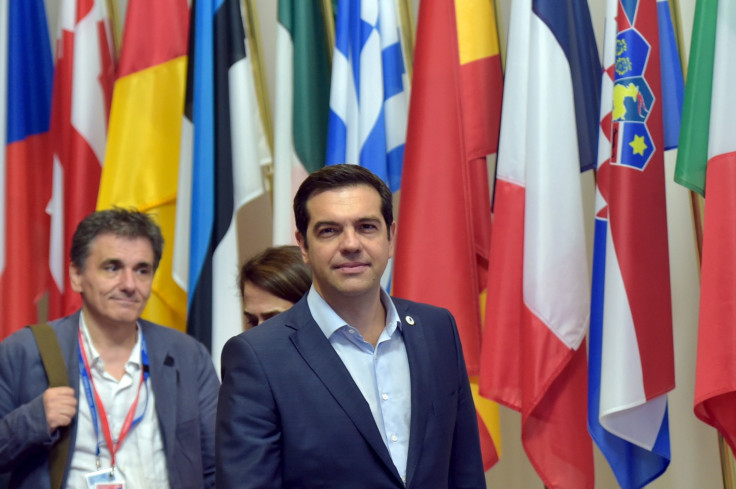 The Greek prime minister needs to push through unpopular measures in the next two days.
There is widespread anger about what many Greeks believe are unnecessarily tough terms imposed on their country. Defence Minister Panos Kammenos, whose Independent Greeks party underpins Tspiras's coalition government, has said he will not support the agreement, according to BBC News.
Senior finance ministry official Nicholas Theocarakis said the plan being put before parliament will not fix the Greek economy. "It's absolutely certain that we're moving to a debt colony that will have, as in Latin America, lost decades."
Paul Krugman, a critic of the austerity measures, puts the blames on the Eurogroup saying: "They would like to make a point that those who oppose the toxic policies of austerity eventually will have to pay.
"That the refractory hand of labour will be taught docility - to use a 19th Century expression."
People in Athens were called upon to show their dissatisfaction against the deal agreed by demonstrating in Syntagma Square in Athens on Wednesday night (15 July). This is the day that the reforms agreed in principle must be passed by parliament.
Also on Wednesday, Greece's civil servants' union Adedy called for a 24-hour strike to protest the terms of the agreement Tsipras negotiated with the country's creditors.
On social media, the hashtag #ThisIsACoup was trending.
It may be banks instead of tanks but the new imperialism is in full swing. Pols bought and govts bowing to CEOs. #BanksAsTanks #ThisIsACoup

— Old Man River (@OldManRiver1800) July 13, 2015
Meanwhile in Germany, more than half of the country backed a third bailout programme for Greece, according to a survey of 1,000 people.
Overall, 52% of respondents said further financial support for Greece was right, with 44% saying it was not, according to the opinion poll by Infratest polling agency for Germany's ARD broadcaster.