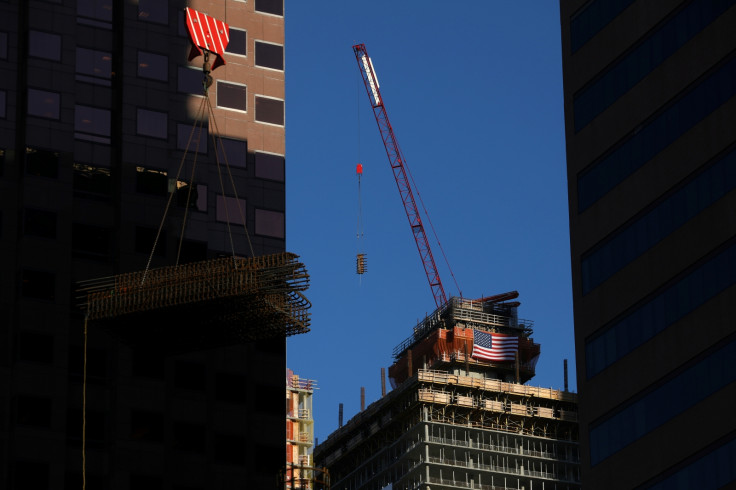 Asian stock market indices were trading higher on Friday (10 March), with the Shanghai Composite up 0.01% at 3,217.18 as of 6.02am GMT. The bullish trend comes ahead of US non-farm payrolls data, which is scheduled to be published later in the day.
This monthly report, which is generated and reported by the US Bureau of Labor Statistics, is expected to be positive. According to speculation, the report, which represents the total number of paid US workers of any business, is expected to show growth in February, with numbers being expected to be better than that forecast by economists.
This is said to have improved investor confidence in the world's biggest economy.
However, a few said that such a report could have both negative and positive effects. "A robust report could give rise to speculation that the Fed could hike rates not just three but even four times this year, in turn pushing up the dollar and U.S. yields. Higher yields could be positive for broader equities, which have drawn support from reflation trades. But some in the market may focus on the potentially negative impact higher yields have on equities, so it is hard to predict the effect of the jobs report," Shuji Shirota, head of macro-economics strategy at HSBC was quoted as saying by Reuters.
Meanwhile, in Asia, the constitutional court in South Korea upheld a 2016 parliament vote to impeach President Park Geun-hye. The court said Park's actions in the bribery scandal amounted to "grave" violation of the law. She is now expected to leave office immediately with a replacement to be decided via snap elections to be held within 60 days.
Commenting on the same, Park Jung-Hoon, fund manager at HDC Asset Management in Seoul said, "Today's ruling will help remove market uncertainty. Should the liberal party, which emphasises reform of conglomerates, take power, this will put pressure on heavyweight shares like Samsung Electronics."
Indices in the region were trading as follows at 6.18am GMT:
| | | | | |
| --- | --- | --- | --- | --- |
| Country | Index | Price | Up/Down | %Change |
| Hong Kong | Hang Seng Index | 23,540.53 | Up | 0.17% |
| Japan | Nikkei 225 | 19,623.06 | Up | 1.58% |
| South Korea | KOSPI | 2,096.90 | Up | 0.28% |
| India | BSE | 28,972.12 | Up | 0.15% |
| Australia | S&P/ASX 200 | 5,775.60 | Up | 0.60% |
On 9 March, the FTSE 100 closed 0.27% lower at 7,314.96 while the S&P 500 index closed 0.08% higher at 2,364.87.
Among commodities, oil prices that fell to more than three-month lows overnight regained some ground. As of 1.09am EST, WTI Crude Oil was up 0.75% at $49.65 (£40.84) a barrel, while Brent Crude was trading 0.67% higher at $52.54 a barrel.